<![if !vml]>

<![endif]>
For our feature, we visit Ashford not long after opening, and the Winter 1965 edition of Martins Bank Magazine shows us round. the grainy black and white and the one precious colour image are all that are left to show us Ashford Branch under its original owners…
<![if !vml]>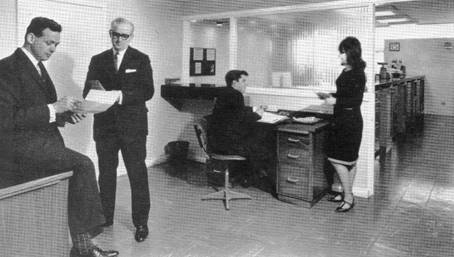 <![endif]>
<![if !vml]>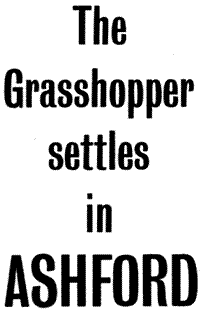 <![endif]><![if !vml]>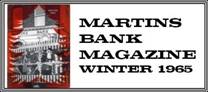 <![endif]>"The mountain sheep are sweeter,
but the valley sheep are fatter;
we therefore deemed it meeter
to carry off the latter".
( T L Peacock )
<![if !vml]>

<![endif]>
that little jingle may explain why the man at our hotel had been coming to Ashford once a week from July to November for thirty years to buy sheep. Having bought these products of Kent's rich fields and the Romney Marsh he resold them throughout the West Country and even in the Midlands. On November 5, the day we called at our new branch, the last sheep sale was being held at the market but our friend thought he'd buy very few because too many people would be after them. Just as Ashford market provided a lively interest for sheep buyers, our new office was a source of interest to people in High Street. We had opened the day before and on the morning of our visit, more new customers arrived. Many people stopped to peer in and their comments were invariably favourable.
<![if !vml]>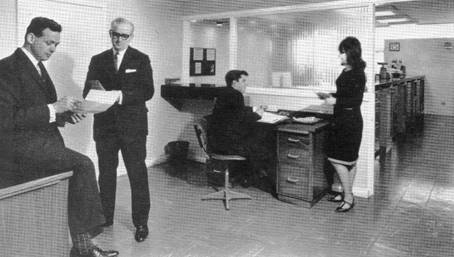 <![endif]>
<![if !vml]>
<![endif]>The branch has tremendous depth. Behind the screen is a working space, an interview room, manager's room, vast machine room, strong room and behind that a car park.  Upstairs are storerooms and staff rooms. There is nothing cut-price about the branch and certainly nothing skimped in the service it provides. Mr J. S. Ford has a great keenness and sense of humour. His promotion in February to Pro Manager came as no surprise to us and his appointment as manager of Ashford branch seems a logical step forward.
<![if !vml]>

<![endif]>
He is a terror for punishment and within three days opened the new branch, coped with us and a hundred other problems, and moved house.  Mr P. J. G. Cleary, a native of Galway who studied medicine for three years before deciding it was not for him, is probably the only man to enter the service by getting off a bus, going into a post office and with a post office pen replying to an advertisement while on holiday in England in 1951. During his spell at Dartford branch he founded the Dartford Irish Club which became the third largest in England and, though it nearly killed him, we predict that something similar will occur in Ashford because we saw it beginning to work at the counter. Good-humoured friendliness, a willingness to be of help and an unmistakable trace of an accent made quite an impression.x Mr M. Cavender with two years' service at Rochester and a twinkle in his eye, is the third man on the staff.
<![if !vml]>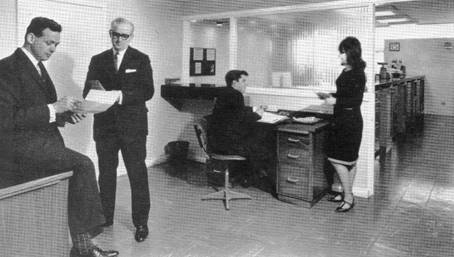 <![endif]>