<![if !vml]>

<![endif]>
<![if !vml]>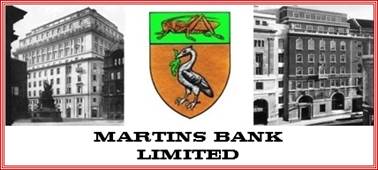 <![endif]>
<![if !vml]>

<![endif]>
<![if !vml]>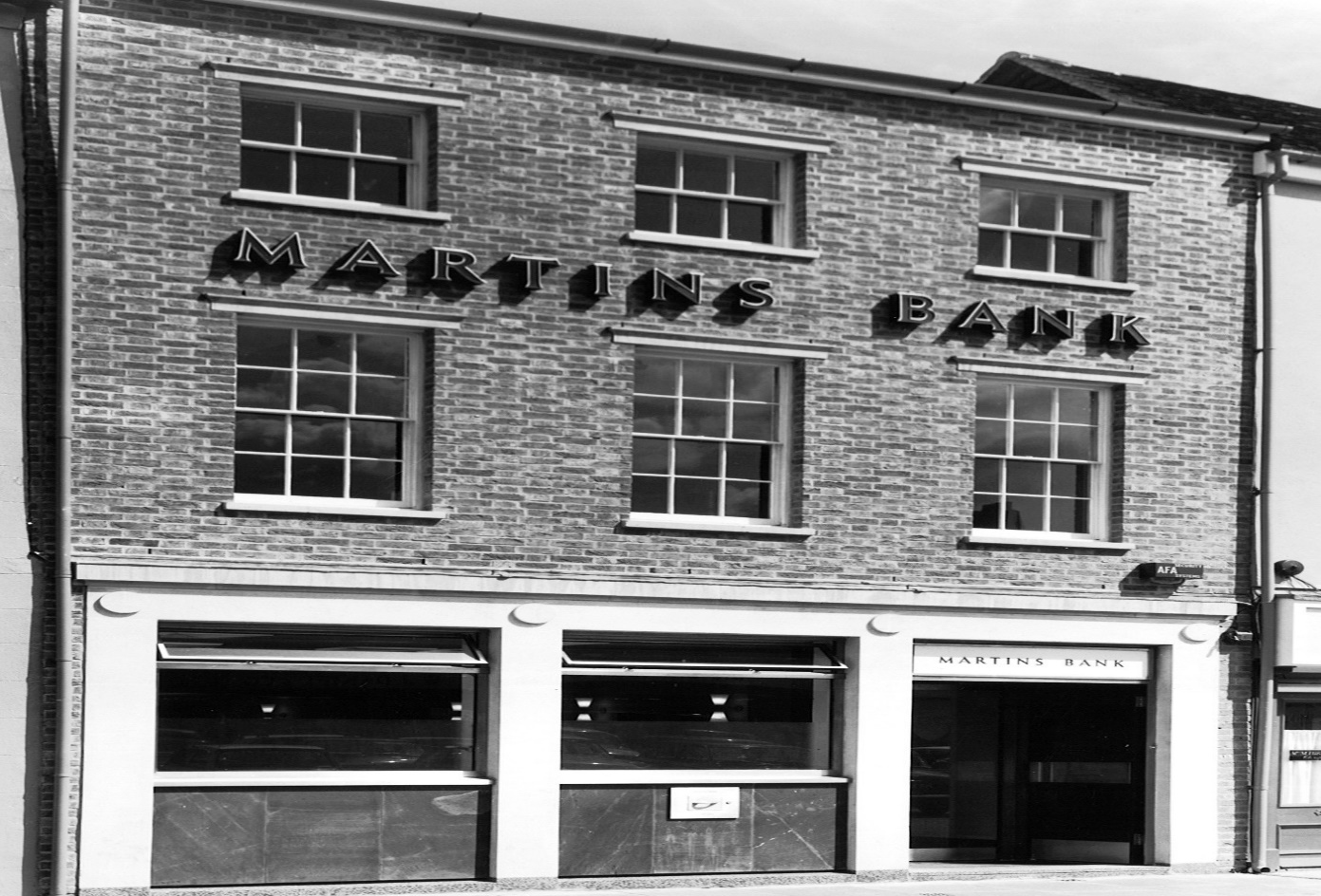 <![endif]>Martins Bank's thirty year long connection with Berkshire, begins in 1939, in what was always intended to be temporary premises at READING STATION ROAD.  The Second World War puts paid to plans to move to larger premises, and it is not until 1960 that a second, purpose built branch arrives in Reading, at  FRIAR STREET.Newbury, on the other hand, is a brand new branch, and opens in 1966. Until now only Reading has flown the flag for Martins in Berkshire, and whilst Newbury is the second, it is also the last, surviving only until the end of 1970.
<![if !vml]>

<![endif]>
Branches in the home counties are likely to be the first casualties of Barclays' reorganisation following the 1969 merger, because Barclays already has a huge presence in these areas. Martins Bank's tradition of adding local "flavour" to the design and/or décor of a new branch continues at Newbury with a series of beuatiful wood carvings along the front face of the counter.  These depict Weaving. Farming Bewing and "Chasing" (i.e. hunting with hounds).  These wood panels are amongst several artworks that we are tryint to trace.  You can read more in our MOST WANTED feature.  In 1966, Martins Bank Magazine visits the new branch to meet the staff, and to provide its customary take on the local area…
<![if !vml]>

<![endif]>
<![if !vml]>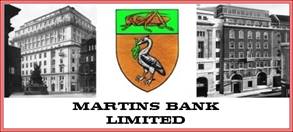 <![endif]>
<![if !vml]>

<![endif]>
,<![if !vml]>

<![endif]>
<![if !vml]>

<![endif]>
<![if !vml]>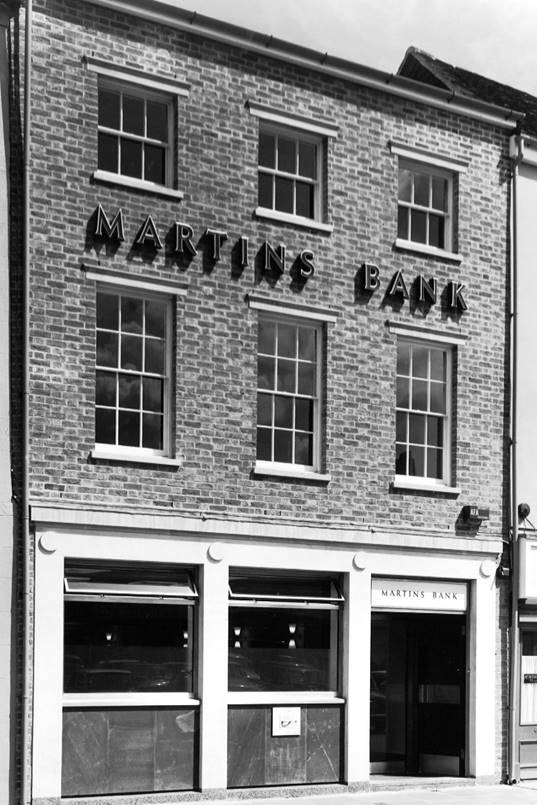 <![endif]>
Exterior Images © Barclays Ref 0030/1978
<![if !vml]>

<![endif]>
<![if !vml]>

<![endif]>
Berkshire does not boast, it has no need, and consequently some people only know it vaguely as being 'over that way'. As for Newbury, unless they follow the horses, it is 'somewhere beyond Reading', 'the A4 goes by it, I think' and 'weren't there a couple of battles?' Having just returned we can confirm that Berkshire is indeed 'over that way'; Newbury lies 17 miles west of Reading and 27 miles south of Oxford, the London to Bath A4 skirts the top of the town and two Royalist v Roundhead battles were fought in 1643 and 1644.  Newbury today does very nicely indeed as a country market town and does not seek fame. Its recent reaction to the planners was so effective that ominous terms like 'overspill', 'new town' and 'development' were promptly switched to Swindon 25 miles to the north-west in Wiltshire. One cannot blame Newbury at all. Already there are 200 factories listed within the Borough including a marine engineering company whose founder, William Plenty, invented the first lifeboat. This was tried out on the River Kennet, which runs through the town, before being exhibited to the Elder Brethren of Trinity House, and in 1824 eleven of the fourteen lifeboats in use around the English coast were built in Newbury. The town is also involved in manufacturing paper and cardboard, diesel engines, gears and light aircraft.
<![if !vml]>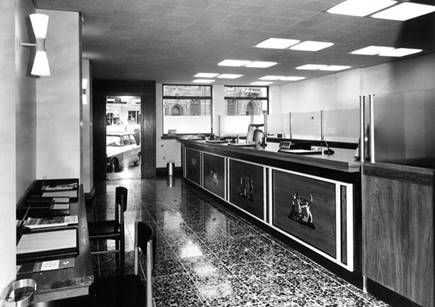 <![endif]><![if !vml]>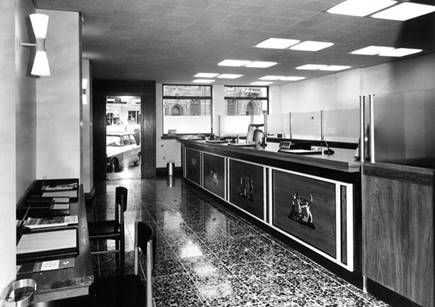 <![endif]>
Some of the richest race-horse training establishments are nearby, the racecourse brings money to the town both over the sticks and on the flat, and agriculture completes a healthy economic picture. Newbury does not require a trading estate and those with leisure can fish, hunt or just walk. The town was world famous in the 15th century for its weaving, and the northern part, Speenhamland, became famous in the 17th century for its coaching inns, some of which survive. Weaving declined in the 18th century as the northern factories gained ascendancy but in 1811 Sir John Throckmorton made a bold bid to rescue it. He wagered 1,000 guineas that he would sit down to dinner at 8 p.m. wearing a coat made from wool still on the back of the sheep at 5 a.m. The whole process of shearing, weaving, dyeing, cutting and making up was accomplished by 6.20 p.m. and the damson coloured coat is still in existence. Sir John won his bet, the sheep were roasted and distributed to the people along with 120 gallons of strong ale and although the event failed to revive a dying trade, the coming of the canal helped the town's revival through its corn and malt mills and its breweries. That then is the background to a town which wel­comed us with torrential rain, lowering clouds and a mid-April temperature so low that even the fruit blossom looked furtive: a week earlier there had been six inches of snow on the racecourse. Partly protected by an umbrella we snooped around the town finding a remarkable mixture of buildings ranging from modern down to mediaeval in the half-mile from north to south.  Our new branch is well sited in Market Square where it cannot be missed and this may explain why the 'walk-in-and-see' passers-by had swelled the number of customers beyond the hundred prior to our call. The interior layout reminded us greatly of Ashford branch with plenty of space though less colourful in that here white and brown predominate.
<![if !vml]>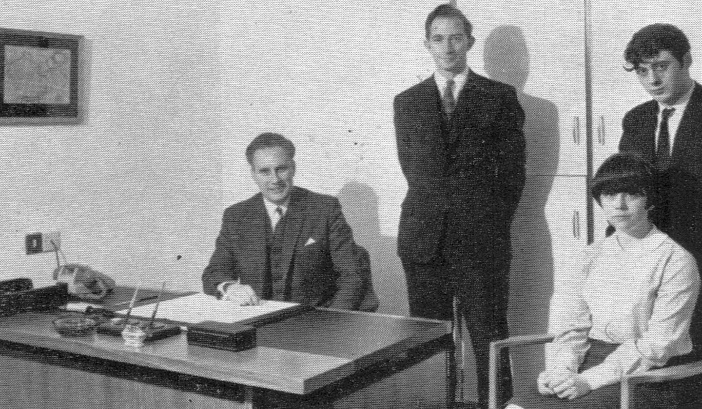 <![endif]>The car park at the rear will be a big attraction for customers since the busy main streets are old and, with one exception, narrow.  Mr D. G. Hill, is happy about the prospects and has no regrets for having deserted local government for banking ten years ago, particularly as he met his wife, Pat Grimsey, at South Audley Street branch. Mr R. S. Cooper who came to Newbury after twelve years at Reading will be familiar to those who have followed the inter-District rugby games in past years. A former county player, he will be turning out for Newbury next season and has already made appropriate contacts in the town.  Mr J. M. Brown, after eight months' service at Plymouth branch, was looking forward to his family's arrival in the area to release him from bed-sitter life, but Miss Anne Russell, a recent entrant from commerce, had no such problems. Living at Inkpen, south of Hungerford, she can enjoy the country at its best— gibbet and all! Someone in the office had mentioned a claim that the sun always shines at Newbury and certainly it has shone brightly on the new business so far. The solar lapse in April involved us in the hasty purchase of an editorial umbrella, but the cost was probably small in relation to the expenses of Dan Quin who was inspired to write of a local hostelry, the George and Pelican:
<![if !vml]>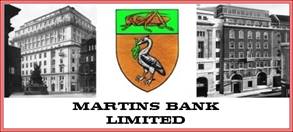 <![endif]>
                                                                   "The famous inn at Speenhamland,
                                                                   That stands below the hill
                                                                   May well be called 'The Pelican',
                                                                   From its enormous bill"...
<![if !vml]>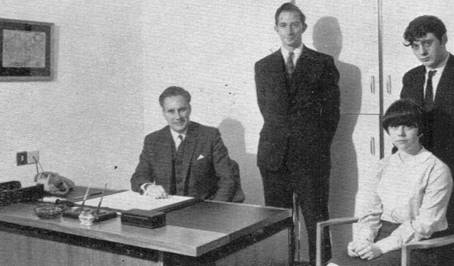 <![endif]>