<![if !vml]>

<![endif]>
Image © Barclays Ref 30/3152
<![if !vml]>

<![endif]>
<![if !vml]>

<![endif]>Welcome to Martins Bank's imposing office at Grange Road in the millionaires' playground of West Kirby.  In another classic shot from our friends at Barclays Group Archive, the branch is seen in the glory days of the 1940s, but our text comes from 1954, when, according to colleague Chris Barker, he was a bank junior, still "wet behind the ears", and it was commonplace for his manager to insult the customers – in fact they expected and enjoyed it…
<![if !vml]>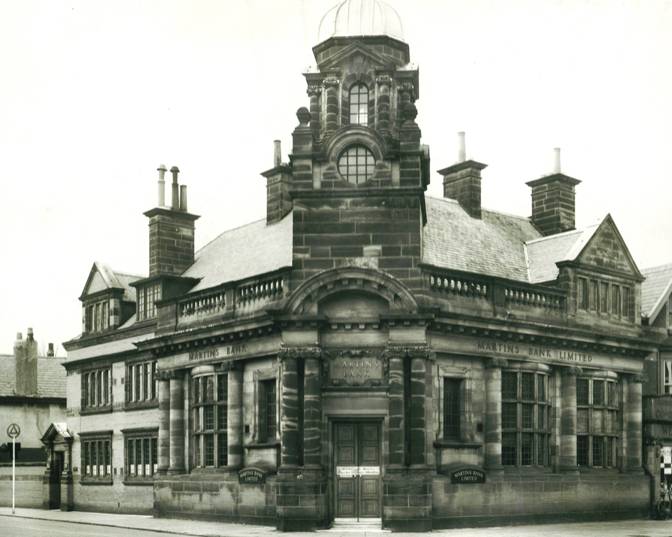 <![endif]>
<![if !vml]>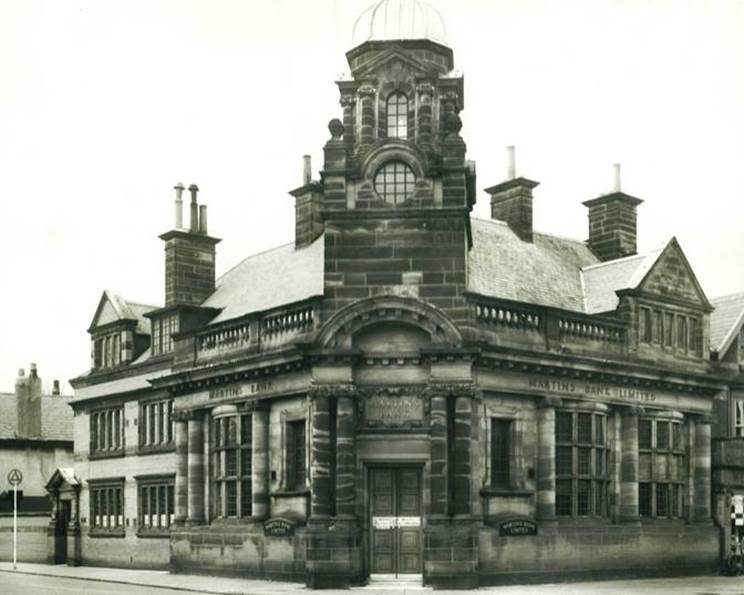 <![endif]>I started in the bank in 1954 at West Kirby and the Manager was one of the most delightful men I have ever known, a real boon for a wet-behind the-ears 16 year old starting work. As well as being a member of the ARGOSY PLAYERS he was a stalwart of the OPERATIC SOCIETY and it was quite usual for him to stand at the back of the office, customers or not, and give us a stirring rendition of whatever part he was playing including full vocals. There can have been no better place to start work. We were expected to get in by 8.30 and he and I used to catch the same bus from the village where we lived.
<![if !vml]>

<![endif]>
Getting on at the stop before mine he always sat in the same seat and occasionally, if I was a bit on the drag and had to run to catch the bus, he would be waving his arms about encouraging me to get a move on. If I did miss the bus I would hear about it for days afterwards. Equally, he liked to catch the 4.10 bus home and if I hadn't finished the remittances by 4 there was hell to pay. Fortunately it didn't happen often. In the summer if we did miss that bus we used to walk the three miles home - he was nearly as wide round as he was tall and reckoned the exercise did him good.
<![if !vml]>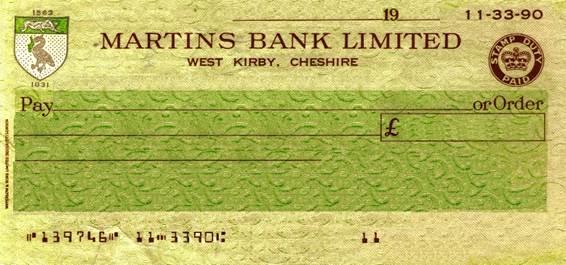 <![endif]>The customers loved him as much as his staff did. West Kirby in those days was an up-market residential area for Liverpool and it was quite usual for some customers to arrive in their chauffeur-driven cars to collect the housekeeping, usually on a Friday. There was one particular pair of widowed sisters who came and he would always greet them with some pithy comment whether there was anyone else in the banking hall or not. We never knew what he was going to come out with, but it was usually something along the lines of "what do you want you silly old bats?" They loved it. Another customer had won £75000 - then the maximum - on the football pools and used to pay for all the staff to have dinner at the local pub on balance nights.
Apart from the routine jobs like the local clearing and stoking the boiler, I did have other less usual duties to perform. We had an elderly widower who was an alcoholic and there was an arrangement with his family whereby I had to deliver to him one bottle of Johnny Walker every Wednesday afternoon. Needless to say I always received a warm welcome. I was a very keen cricketer in those days and was selected to go and play in a match in Wakefield which necessitated taking the Saturday morning off. The assistant manager and I used to have regular discussion about the game and I was explaining to him how I had had to turn down the opportunity because I was working. The Manager must have overheard me, half an hour or so later I was called into his office and told to go as long as it didn't become a regular practice. As well as being kind he was also strict and I learnt a lot from him. At one point I had bought a huge pipe and I was called into his office and told in no uncertain terms never to speak with it in my mouth. That was embarrassing enough, but how many other managers would have told me the same thing, but out in the general office?
<![if !vml]>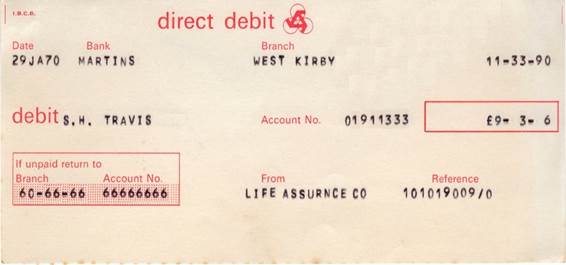 <![endif]>