<![if !vml]>

<![endif]>
<![if !vml]>
<![endif]>
<![if !vml]>

<![endif]>
Hipperholme is opened in 1898 by the Halifax Commercial, a bank that merges with the Bank of Liverpool and Martins Limited in 1920. Whilst Martins Bank Magazine does not visit the branch, we have two short articles below, concerning the examination success of Graham White, and the retirement of Mr Broadley, who has, unfortunately, been compelled to relinquish his role as Clerk in Charge at Hipperholme due to long term health problems.  As well as this lovely exterior shot, we also have further images from the Barclays Collection that show the interior of the branch, after its 1960s modernisation. Sadly, this means that dear old Hipperholme has had to move with the times and install bandit screens…
<![if !vml]>

<![endif]>
In Service: 1898 until August 1994
<![if !vml]>

<![endif]>
<![if !vml]>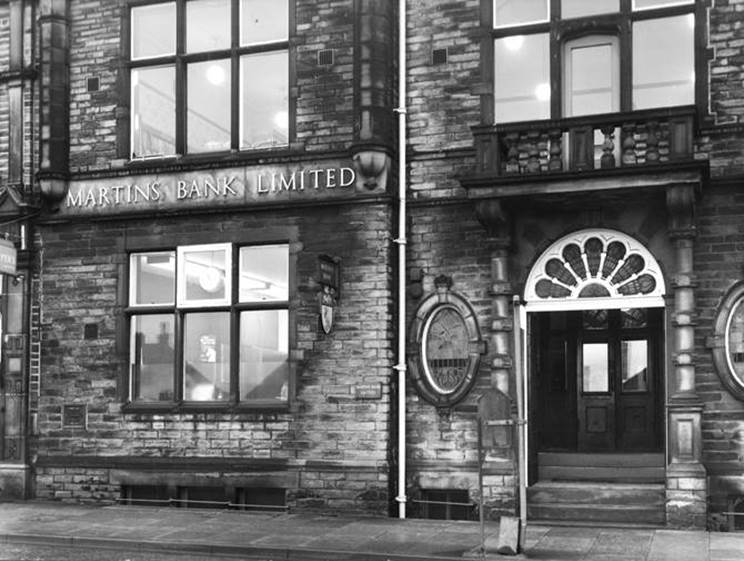 <![endif]>
Image © Barclays Ref: 0030-1320
<![if !vml]>
<![endif]>
<![if !vml]>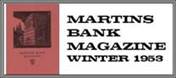 <![endif]>Once again, we have a very satisfactory list of successful candidates in this year's Institute of Bankers' Examinations to record, and we are well represented in the prize list, also.  In the Banking Diploma Examination Part II, Graham White of Hipperholme Branch won the Whitbread Diploma Prize for Finance of Foreign Trade and Foreign Exchange, and was also awarded the first of the two Lombard Association Prizes for the same subject.
<![if !vml]>

<![endif]>
<![if !vml]>

<![endif]>
<![if !vml]>

<![endif]>
<![if !vml]><![endif]>

<![if !vml]><![endif]>

Image © Barclays Ref: 0030-1320
<![if !vml]>

<![endif]>
<![if !vml]>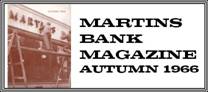 <![endif]><![if !vml]>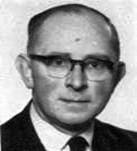 <![endif]>mr broadley, Clerk-in-Charge of Hipperholme branch, retired at the end of June for health reasons after 42 years' service. He had been away from the office on sick leave for some months and did not want any formalities on his retirement, but many friends subscribed towards a motor mower and sent their good wishes for a return to good health and many years of happy retirement. Apart from five years with H.M. Forces and four years at Wyke branch, followed by 14 years as Clerk-in-Charge at Hipperholme, Mr Broadley's banking life had been spent at Halifax branch.
<![if !vml]>
<![endif]>