<![if !vml]>

<![endif]>
<![if !vml]>

<![endif]>
<![if !vml]>

<![endif]>
The Bank of Liverpool opens a branch at Blundellsands in 1898, further consolidating its very comprehensive hold over a wide area of Liverpool and its suburban towns and villages. 
<![if !vml]>

<![endif]>
Under Martins Bank this translates to a branch every few miles on this piece of coastline and right round the Wirral Peninsula. 
<![if !vml]>

<![endif]>
For our feature, we look at the long careers of two of the managers of Blundellsnads Branch – Retiring in 1947 it's Mr Ellis, whose forty-four year career begins in 1903 in Liverpool and sees him travel to the south coast and back, and in 1969 we meet Mr Armistead, who has spent his forty-three years with the bank serving in no less than four different districts…
<![if !vml]>

<![endif]>
<![if !vml]>

<![endif]>
<![if !vml]>

<![endif]>
Image © Barclays Ref 0030/0300
<![if !vml]>

<![endif]><![if !vml]>

<![endif]>
<![if !vml]>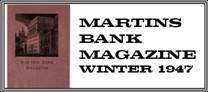 <![endif]><![if !vml]>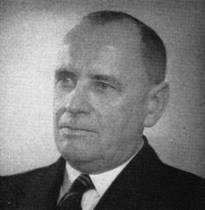 <![endif]>On the last day of September a gathering of friends and colleagues took place in the home of Mr. and Mrs. L. F. Ellis for the purpose of making a presentation to Mr. Ellis who was retiring from the bank after 43 years' service. The gathering was delightfully informal, due to the fact that so many of those present were intimate friends as well as colleagues of Mr. Ellis. The proceedings were opened by Mr. S. Webster who made a pleasing reference to the way in which Mrs. Ellis had always backed her husband up in the social work which he had made such a feature of his life at Blundellsands. In this connection another speaker, Mr. G. O. Papworth, revealed that although he was Mr. Ellis's senior during banking hours he had served under him as a Quartermaster-Sergeant in the Crosby Battalion of the Home Guard of which Mr. Ellis was second-in-command.  He was also a prominent Rotarian and a Past President of Crosby Rotary Club.
<![if !vml]>

<![endif]>
<![if !vml]>

<![endif]>The presentation was made by Mr. R. H. Price, the Staff Manager, who proclaimed his admiration for that select body of men who were chosen to open the new branches. (Mr. Ellis opened Southampton office, and, inci­dentally, Mr. Price opened Cambridge branch!)  Other speakers were Mr. N. A. Milroy and Mr. R. H. Gardner, retired Assistant Superintendent of Branches; and then the gift of a barometer was presented and Mr. Ellis suitably replied, after which tea was served. In addition to those already mentioned it was very nice to have with us Mrs. Ellis, Mrs. Papworth and Mr. R. C. Eastwood, as well as several other past and present colleagues. Mr. Ellis started his career at East branch in 1903, and saw service at Victoria Street, Garston and Birkenhead before joining the army in 1914. He served with distinction in the first world war and was awarded the D.S.O., attaining the rank of Major. He came back to the bank in 1919 and was appointed Manager of Woolton branch in 1920. He opened Southampton branch in 1925 and was made Manager at Blundellsands ten years later.
<![if !vml]>

<![endif]>
<![if !vml]>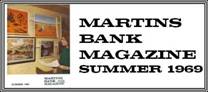 <![endif]><![if !vml]>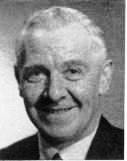 <![endif]>on April 29 Mr Edwin Armistead entertained thirty-five colleagues in a local church hall to mark the end of 43 years in the service of the Bank, the last nine as Manager at Blundellsands. His career had begun in the Craven District, in 1939 he went to Bristol, then followed four years with H.M. Forces.  After his return to Bristol he served two years with mobile branches and was appointed Manager at Nantwich in 1951 where he remained until his appointment at Blundell­sands. Mr W. O. Davies, deputising for Mr Buchanan, presented Mr Armistead with a wallet containing a cheque. The Craven, Bristol, Cheshire and Lancashire areas had all provided names for the list accompanying the gift. Mr Armistead responded with grateful thanks and said that the cheque would be used to buy a suitable memento of this happy occasion. Miss Eileen Brown presented Mrs Armistead with a bouquet.
<![if !vml]>

<![endif]>
Title:
Type:
Address:
Index Number and District:
Hours:
Telephone:
Services:
Manager:
Martins Bank Limited 11-87-00 Blundellsands
Full Branch
2 Bridge Road Blundellsands Liverpool 23
6 Liverpool
Mon to Fri 1000-1500
Saturday 0900-1130
GREat Crosby 4191
Nightsafe installed
Mr J S Paton Manager
1898
18 Decemberv 1918
3 January 1928
15 December 1969
28 August 1992
Currently
Opened by Bank of Liverpool
Bank of Liverpool and Martins Limited
Martins Bank Limited
Barclays Bank Limited 20-10-56 Blundellsands
Closed
Opticians