<![if !vml]>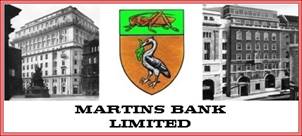 <![endif]>
We have a number of faces for the staff gallery below, and as items relating to Manchester Trustee turn up in Martins Bank Magazine, we will reproduce them on this page.  We also have the following retirement feature for Mr Seddon, who has been manager of manchester Trustee Department for around fifteen years when he hangs up his suit and tie for the last time in 1963…
<![if !vml]>

<![endif]>
<![if !vml]>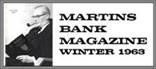 <![endif]>on the occasion of his retirement after 43 <![if !vml]>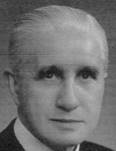 <![endif]>years' service Mr A. W. Seddon, b.a.(comm.), Manager of Manchester Trustee Department, entertained over 100 of his col­leagues and business associates to a cocktail party and buffet at the Manchester Reform Club on October 31st. The company fully reflected Mr Seddon's close and happy relationship with the whole District and included Mr E. H. Priestley (District General Mana­ger), Mr D. G. Hanson (Chief Trustee Manager) and a large representation from District Office, other Trustee offices and the branches. Mr F. S. Martin, Mr Seddon's successor, in making the presenta­tion of a cheque and a book containing the names of over 150 subscribers, recalled that Mr Seddon was only the second Trustee Manager in Manchester since the Department was opened in 1929. 
<![if !vml]>

<![endif]>
<![if !vml]>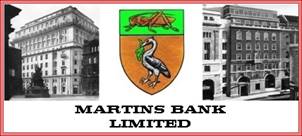 <![endif]>In reply, Mr Seddon said that it was a great joy to him to see so many friends. In particular he expressed his appreciation of all the help that he had derived from his colleagues to whom he felt in no small measure indebted for the success of the Department. It is his intention to spend the next year in Nice, where he has taken the lease of a flat, with the idea of searching for permanent accommodation there. In recent years neither Mr nor Mrs Seddon has enjoyed the best of health and we wish them both every happiness for the future in their new sur­roundings. Mr Seddon, who earlier had entertained the staff of the Depart­ment to a most successful dinner-dance at the Rowntree's Diner's Club, was himself the guest to lunch of the District General Manager at Spring Gardens on October 30th. Entering the Lancashire and Yorkshire Bank in 1920 Mr Seddon served at Queen's Park branch before joining the Man­chester Trustee Department staff in 1935. He was appointed Pro Manager in 1946 and Manager two years later.
<![if !vml]>

<![endif]>
Scouting Achievements
<![if !vml]>

<![endif]><![if !vml]>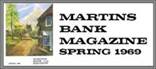 <![endif]>Congratulations to Mr J L Whitehead (Investment Controller, Manchester Trustee) who has been awarded the Chief Scout's Commendation of Merit for services to the Movement.  Mr Whitehead has been connected with St Peter's 105TH Manchester Troop for eight years, serving half that time as an officer in varying capacities.
<![if !vml]>

<![endif]>