The sporting prowess of Martins Bank Staff is not limited to those who work in the Branches. 1968 seems to be a prolific year for our Newcastle Trustee colleagues, as the following three short articles from Martins Bank Magazine's "Trust Company News" demonstrate…
<![if !vml]>

<![endif]>
<![if !vml]>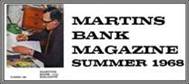 <![endif]>County football
Brian O'Hara (Newcastle Income Tax) has played football for the Northumberland County Amateur side on three occasions this season. The team is so far undefeated and has won its way through to the final of the Northern Counties Inter-County Championship for the second consecutive season by defeating Durham, North Riding of Yorkshire and Lancashire.
<![if !vml]>

<![endif]>
<![if !vml]>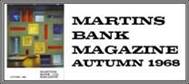 <![endif]>Cricket and netball with the solicitors
A team drawn from the Company's North Eastern offices met one from the staff of Messrs Dickinson, Miller & Turnbull, the Newcastle solicitors. In the twenty overs to which each team was limited the solicitors accumulated 52 runs for eight wickets. W. Barren, bowling into a stiff breeze, was in devastating form, taking seven wickets for 15 runs and clean bowling five of his victims. B. O'Hara and M. F. Whittaker made a big, if leisurely, stand for the Company scoring 25 and 20 runs respectively. With one over to spare the winning score was reached for the loss of seven wickets. Following the Company's success at cricket the ladies from the Newcastle offices produced a netball team to challenge a ladies' team from Messrs Dickinson, Miller & Turnbull. On this occasion the ladies were unable to repeat their colleagues' success, losing 1—4.
<![if !vml]>

<![endif]>
<![if !vml]>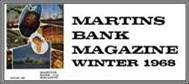 <![endif]>Cricket
A return match against Newcastle solicitors Dickinson Miller & Turnbull was held on August 21. Batting first the Company's North Eastern offices team scored 40 for the loss of 8 wickets in the allotted 20 overs, H. S. Wilkinson contributing 13 of these runs. The Company's bowlers could not match the prowess of their opponents and the result was a win for the solicitors by a narrow margin.
<![if !vml]>

<![endif]>