By 1961, London City Office at 68 Lombard Street has state of the art IBM equipment that is able to electronically read and sort 950 cheques per minute.  By 1966 an even more state-of-the-art computer centre is completed at BUCKLERSBURY HOUSE in London, vastly increasing the Bank's processing possibilities. Although Martins' involvement in computers fades into obscurity with the takeover by Barclays, we cannot underestimate its importance in establishing the way that all banks have processed cheques for sixty years.  The final issue of Martins Bank Magazine – winter 1969 – reminds us of this, and recalls the arrival of the computer age at South Audley Street Branch:
<![if !vml]>

<![endif]>
<![if !vml]>

<![endif]>
1959: "The announcement that <![if !vml]>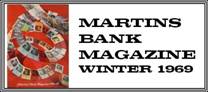 <![endif]>the Bank has ordered a computer and that delivery is expected in no more than twelve months hence may have come as a rude shock to some who have prayed that it would not come in their time" – But come it had, and in Spring 1960 in co-operation with Ferranti using their Pegasus computer, we had taken South Audley Street as the guinea-pig branch.  For the first time in this country, the current account work of a branch was operated day to day on an electronic computer.
<![if !vml]>

<![endif]>
For more information and images, please visit our TECHNOLOGY pages. Sadly, as Barclays is already well represented in this part of London, South Audley Street Branch closes in 1970 and the Business is transferred to Barclays' 6 Mount Street Branch.
<![if !vml]>

<![endif]>
Forty-four years not out (well almost)…
<![if !vml]>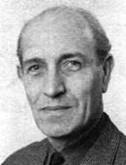 <![endif]>It is not unusual for members of the Bank's Staff to clock up the best part of FIFTY years in the service of their employer, something that nowadays seems utterly incongruous with the "portable" workforce.  Martins Bank's Manager at South Audley Street is Mr Gilbert Turner. It was he opened the branch in 1954 and has been at the helm ever since, seeing the branch into the computer age.  Now in 1969 it is time for him to hang up his Bank tie for good, but he is somewhat peeved when a virus interferes with his service record!  In the days of "a job for life", this certainly is unwelcome news…
<![if !vml]>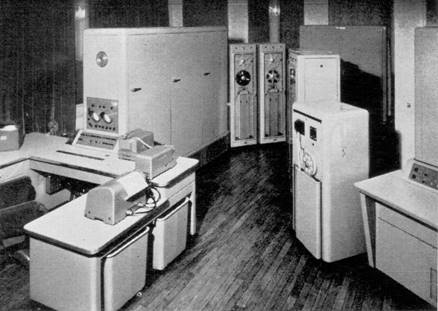 <![endif]>
Image © Martins Bank Archive Collections
<![if !vml]>

<![endif]>
<![if !vml]>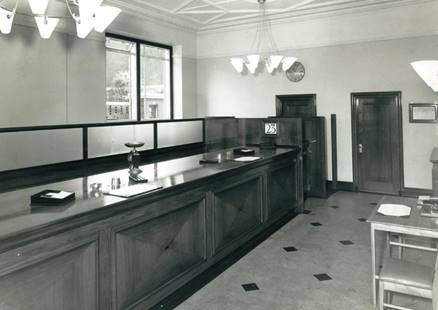 <![endif]>
Image © Barclays Ref: 0033/0513
<![if !vml]>

<![endif]>
<![if !vml]>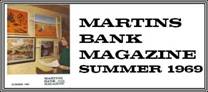 <![endif]>very disappointed at failing to complete his 44 years' service by five hours, Mr Gilbert Turner was forced to leave the office and go home to bed on March 31. However, the 'extremely unpleasant virus' which caused his disappointment was retreating a week later and he was able to use the new portable typewriter presented to him by Mr W. E. Turnbull on March 27.  On that evening a reception was held at South Audley Street branch at which many old friends and colleagues were present. Mrs Turner, who received a bouquet from Miss Angela Lamb, was accompanied by her younger daughter. Mr Turner's career began at Millfield in 1925 and he served at various branches in the North East until his transfer to 68 Lombard Street in 1937. After five years with H.M. Forces he was appointed Pro Manager at Curzon Street in 1951 and Manager at South Audley Street in 1954. Mr Turner tells us that the photograph supplied to us has also been filed with a film production company: his friends should therefore watch their screens carefully.