<![if !vml]>

<![endif]>
<![if !vml]>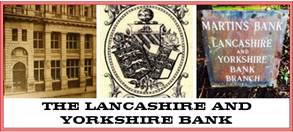 <![endif]>
<![if !vml]>

<![endif]>
Known locally (and perhaps a little unkindly) as "Tup's Arse", Ramsbottom is another of Martins Bank's West Lancashire branches that comes from the Lancashire and Yorkshire Bank. 
<![if !vml]>

<![endif]>
It is a full branch, with no sub offices,  and opens for a full six day banking week.  Barclays announced the closure of Ramsbottom, and this took place at 12 noon on Friday 6th February 2015 – we would like to take this opportunity to thank the staff, past and present who worked at this Branch during its 134 years of service…
<![if !vml]>

<![endif]>
<![if !vml]>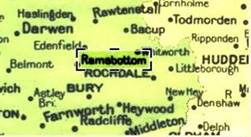 <![endif]>
<![if !vml]>

<![endif]>
Our Ramsbottom feature throws the spotlight on the retirement of Mr Scott the Manager, who hangs up his Bank tie at the end of 1961.  As usual Martins Bank Magazine is there to tell the story…
<![if !vml]>

<![endif]>
In service: 1881 – 6 February 2015
<![if !vml]>

<![endif]>
<![if !vml]>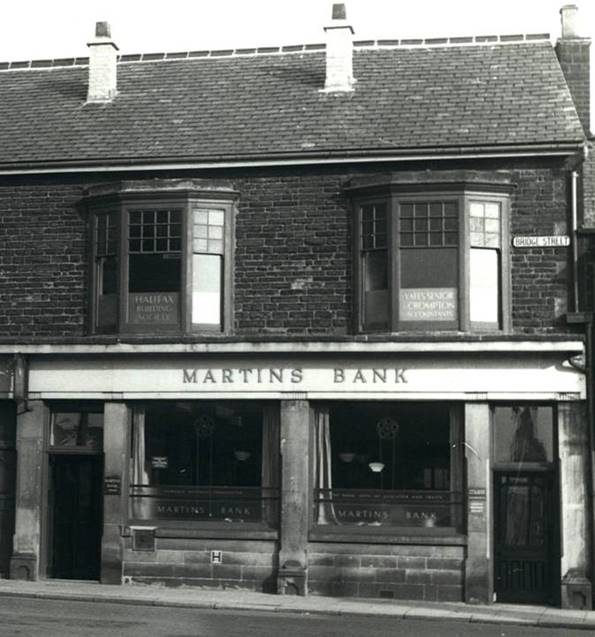 <![endif]>
Image © Barclays Ref: 0030-2376
<![if !vml]>

<![endif]>
<![if !vml]>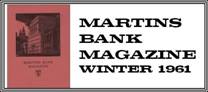 <![endif]><![if !vml]>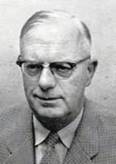 <![endif]>On August 31st, Mr. and Mrs. Scott entertained members of the staff who had served at Ramsbottom since his appointment as Manager in 1949 to high tea at the Ramsbottom Liberal Club. Mr. R. Tanner, Manchester District Inspector, attended together with a number of Mr. Scott's managerial colleagues and friends, amongst whom was Councillor F. Isherwood, J.P., Chairman of Ramsbottom Urban District Council, and Mr. R. H. Senior, President of Rams­bottom Rotary Club.  At the conclusion of the meal, Miss S. Schofield, the youngest member of the Ramsbottom staff, presented a bouquet to Mrs. Scott, and in making the presentation of a 'Nell Gwynne' electric clock and a cheque towards the purchase of a standard lamp. Mr. Taylor, the new manager, referred to the many happy years spent under Mr. Scott's management— a manager who had brought a true Christian spirit into his work and dealings with both staff and customers.
<![if !vml]>

<![endif]>
<![if !vml]><![endif]>

He expressed the hope that both Mr. and Mrs. Scott would enjoy long life and happiness to reap the benefits of the surroundings of their new home in Clitheroe. Mr. Tanner conveyed the best wishes of the District General Manager and his colleagues at District Office and Councillor Isherwood spoke in terms of deep appreciation of Mr. Scott as did Mr. Senior on behalf of the Ramsbottom Rotary Club.

<![if !vml]><![endif]>

He entered the Bank in 1917 at Silsden and was transferred to Barnoldswick later the same year. In 1925 he went to Hargreaves Street, Burnley, and in 1934 to St. James Street, Burnley. He became a member of the Manchester District Office Relief Staff in 1943 and did a spell of work in London in that capacity during the war. After the war he returned to duty at various branches in the Rossendale Valley until he was appointed Manager at Ramsbottom.

<![if !vml]><![endif]>

Images © Barclays Ref: 0030-2376

<![if !vml]><![endif]>

<![if !vml]><![endif]>

<![if !vml]><![endif]>
<![if !vml]>

<![endif]>