<![if !vml]>

<![endif]>
<![if !vml]>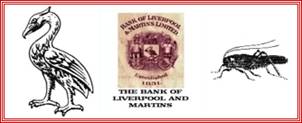 <![endif]>
<![if !vml]>

<![endif]>
The dominance of Martins Bank in Cumberland comes not only from the collection of constituent banks that makes up the modern day Bank, but also from a steady programme of opening new branches.  Brampton is opened by the Bank of Liverpool and Martins Limited in 1919, and has been serving customers in the area ever since.  We are pleased to have images of the branch that show both  its beginnings as the Bank of Liverpool and Martins (above), and (below) its final days as Martins Bank.
In Service: 1919 until Friday 25 May 2018
<![if !vml]>

<![endif]>
<![if !vml]>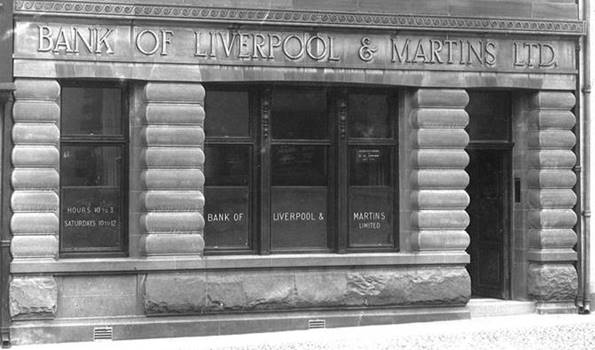 <![endif]>
Image © Barclays Ref 0030-366
<![if !vml]>

<![endif]>
<![if !vml]><![endif]><![if !vml]><![endif]>

Image © Barclays Ref 0030/0366

<![if !vml]><![endif]>

<![if !vml]><![endif]>

<![if !vml]><![endif]>

Left: The Barclays sign is just visible in the window – and what wonderful array of 1960s cars!  The branch remained open until May 2018, and the appearance of Brampton seems to have changed very little in the intervening years. Our feature concerns the retirement in 1954 of Brampton Manager Mr Doxford.  After a career that spans FORTY-SIX years, he apparently still retires early(?) due to ill-health!  Alas, such careers for life can only be dreamt of in the twenty-first century…
<![if !vml]>

<![endif]>
<![if !vml]>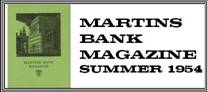 <![endif]><![if !vml]>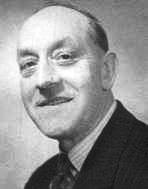 <![endif]>Mr. R. Doxford, Manager of Brampton branch since 1943, retired from the service of the Bank at the end of March. His early retirement was occasioned by ill health, and we, in common with all his colleagues, hope that in the years to come he will enjoy the best of health as well as the contentment of well-earned leisure. To mark his retirement, Mr. Doxford entertained 20 of his colleagues to tea at the Howard Arms. Among them were Mr. E. Farndale, Mr. A. A. Rushforth, Mr. J. H. Ritchie, Mr. H. Birkett, and Mr. I. G. Herd, who succeeds Mr. Doxford as Manager of Brampton, and who presented him with a cheque as a token of the appreciation and esteem of his colleagues. Mrs. M. Roberts of Carlisle branch, who was formerly on the Staff at Brampton, presented Mrs. Doxford with a sheaf of Spring flowers. Many of those present made speeches referring appreciatively to Mr. Doxford's years of service in the Bank, and among them Mr. E. Farndale, his oldest colleague and Mr. G. W. Dickinson, Manager of the Midland Bank at Brampton, paid a tribute to the spirit of co-operation and friendliness which exists between the two banks.  Mr. Doxford entered the service of the Bank at Byker in 1908. In 1915 he spent a few months at Newcastle before joining the colours. He was twice wounded during his period of service with the Forces. He returned to Newcastle Office in 1919, and a few months later went to Barnard Castle. He later went to King Street South Shields and Bellingham and his transfer to Hexham in 1932 was followed four years later by his appointment as Pro Manager there. In 1943 he became Manager at Brampton. Mr. Doxford's social activities are varied. He is a Life Member of the British Legion, Cumberland and Westmorland County Treas­urer, and the Pension Officer of the Brampton branch.  He is the Rural Deanery Treasurer.  He takes a very keen interest in the Brampton Sheep Dog Trials, being the former Secretary and the present Treasurer, and he has many other interests, to which he will be able to devote the leisurely years ahead.
<![if !vml]>

<![endif]>