<![if !vml]>

<![endif]>
<![if !vml]>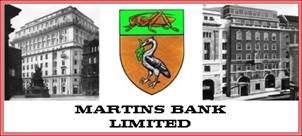 <![endif]>
<![if !vml]>

<![endif]>
<![if !vml]>

<![endif]>The Bank of Liverpool and Martins opens a sub-Branch at 16½ Sea Road Fulwell, Sunderland in June 1926 and it remains open under Martins Bank, until 1963, when it is moved to 52 Sea Road. Fulwell is a sub-Branch to Monkwearmouth, and this position is continued by Barclays after the merger of the two Banks in 1969. There is no visit to Fulwell by Martins Bank Magazine, but we do have the following story about Branch Guard guard, Mr Robert Wilkinson, who, in a kind of "Dick Whittington" story leaves the bank in 1964 to become Mayor of Sunderland! (This is also shown on our page for Sunderland Southwick, as Mr Wilkinson is the Guard at BOTH sub branches).
<![if !vml]>

<![endif]>
"Turn again Wilkinson, once
         Mayor of Sunderland"…
<![if !vml]>

<![endif]>
<![if !vml]>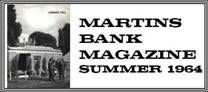 <![endif]>
<![if !vml]>

<![endif]>
<![if !vml]>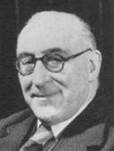 <![endif]>Mr Robert Wilkinson retired on May 9th after serving four-and-a-half years as bank guard at Southwick and Fulwell sub bran­ches. Eleven days later he became Mayor of Sunderland. Always keenly interested in local govern­ment Mr Wilkinson was elected a member of Sunderland County Borough Council in 1945.
<![if !vml]>

<![endif]>
In Service: 7 June 1926 until 13 May 2016
<![if !vml]>

<![endif]>
<![if !vml]>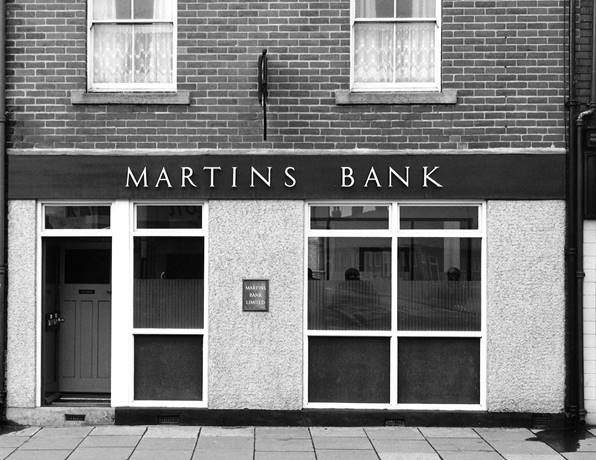 <![endif]>
<![if !vml]>

<![endif]>
Images © Barclays Ref 0030/2225
<![if !vml]>

<![endif]>
<![if !vml]>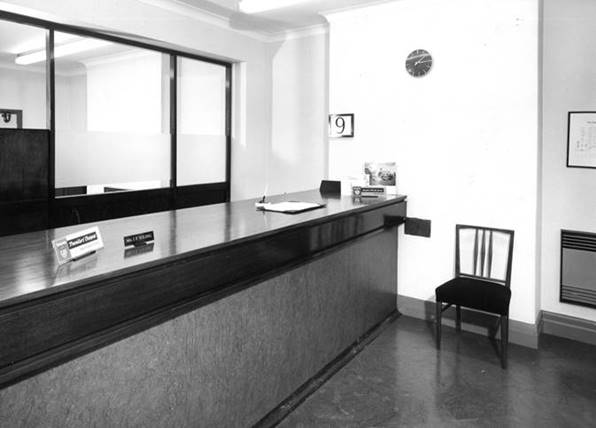 <![endif]>
<![if !vml]>

<![endif]>
He was raised to the Aldermanic bench in 1959.  During the past year, as Deputy Mayor, he has twice had the honour of meeting H.R.H. the Duke of Edinburgh. Before joining the Bank Mr Wilkinson worked at Wearmouth Colliery for fifty years, apart from service in Italy during the first world war. He has always been a keen sportsman. In his younger days he was wicket-keeper for Wearmouth Colliery C.C. and has been a life-long supporter of Sunderland Football Club. His Bank service has been thoroughly enjoyable, he assures us, as it has enabled him to widen his circle of friends. Although both staff and customers are sorry to lose him, all wish him a very successful year as Mayor of Sunderland.
<![if !vml]>

<![endif]>
<![if !vml]><![endif]>

Our "then and now" features usually compare Branch images from only two points in time, but for Fulwell, three are available in Barclays' collection. These photographs show the subtle changes that have taken place over more than fifty years, from Martins' 1960s refit to the present day. Apart from a four year "break" for World War Two, and a change of name above the door, Fulwell Sub-Branch managed an unbroken run of almost ninety years.  Just what it is that makes some branches viable and others not so viable over such long period of time often seems a bit of a mystery – officially credited today with being responsible for many Branch closure is the "lack of footfall" so perhaps until now for Fulwell, it was simply a case of being in the right place at the right time!

<![if !vml]><![endif]>

<![if !vml]><![endif]>

1960s

<![if !vml]><![endif]>

1970s

<![if !vml]><![endif]>

2015
<![if !vml]>

<![endif]>