<![if !vml]>

<![endif]>
<![if !vml]>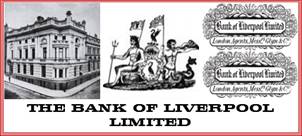 <![endif]>
<![if !vml]>

<![endif]>
The Bank of Liverpool sets up shop at 304 Breck Road in 1910, and business carried on there until the Autumn of 2016.  The photo comes from a number that were taken of Martins Bank's Liverpool Branches in the mid to late 1940s, and  reveals what was a common sight all over the City at that time – tram wires.  
<![if !vml]>

<![endif]>
Street corner properties are favoured by the Bank of Liverpool, which really is one of the cheapest forms of advertsing, as you can display your branding in TWO streets at once!
<![if !vml]>

<![endif]>
<![if !vml]>

<![endif]>
<![if !vml]>

<![endif]>
In service: 1910 – 23 September 2014
<![if !vml]>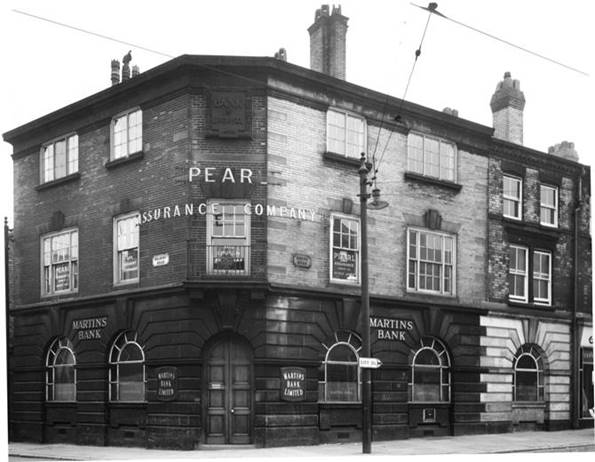 <![endif]>
Image © Barclays Ref 0030-1659
<![if !vml]>

<![endif]>
<![if !vml]><![endif]><![if !vml]><![endif]>As the magnetic ink encoding on this cheque (left) from the early 1960s shows, Breck Road Branch is ready for the computer age.  You can read more about the future of cheque reading and sorting HERE. Our retirement feature focuses on Mr Norman Grimley, another in a long line of Martins' Managers who has to retire due to ill-health.  Ironically, many of these people were given retirement presents of ashtrays, cigarette boxes or lighters.  Fortunately for Mr Grimley however, he receives the slightly more customary clock…

<![if !vml]><![endif]>

<![if !vml]><![endif]><![if !vml]><![endif]>on November 2 Norman Grimley said goodbye to his many friends on retirement after 42 years' service. Several customers joined a large gathering of past and present staff at Breck Road branch where Mr Grimley and his wife gave a cocktail party. He had been Manager there since 1957 after being Manager at Scotland Road and Pro Manager at Waterloo. Mr Page expressed regret that Mr Grimley's health was forcing him to retire and Miss Joan Williams then gave Mrs Grimley a sheaf of chrysanthe­mums. Mr Buchanan, presenting Mr Grimley with a clock and a cheque, referred to Norman's patience through a long illness. He made reference to Mr Grimley's career which began in Bradford and mentioned particularly his service in Staff Department during the war when the Department was housed in Ainsdale branch: besides per­forming his banking duties admirably, he was the odd-job man, property repairer and cleaner.

<![if !vml]><![endif]>

<![if !vml]><![endif]>

<![if !vml]><![endif]>

Image © Barclays Ref 0030/1659

<![if !vml]><![endif]>

Mr Buchanan expressed the thanks of himself and the Bank to Norman who in reply stated that he would not make a speech but merely intended to thank every­body for their gift and for their kindness to him over the years. He had a special word of thanks for his wife for her great under­standing and for giving him the necessary prod from time to time. He concluded by reading two very amusing poems, composed during his stay at Ainsdale.
<![if !vml]>
<![endif]>