<![if !vml]>

<![endif]>
<![if !vml]>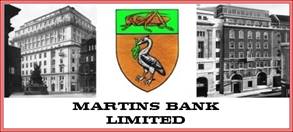 <![endif]>
<![if !vml]>

<![endif]>
<![if !vml]>

<![endif]>Moreton is a self accounting sub-Branch to Wallasey, and opens in 1967. It is normal for this type of branch to open for six days across the full banking week. A Clerk in Charge takes the place of a Manager and deals with most of the day to day needs of customers, and the Branch processes its own day's work. Mr W A Inglis, the first Pro Manager/clerk Clerk in Charge of this branch is still in his position at the time of the merger with Barclays in 1969. 
<![if !vml]>

<![endif]>
In service: Thursday 23 February 1967 – Wednesday 13 January 2021
<![if !vml]>

<![endif]>
<![if !vml]>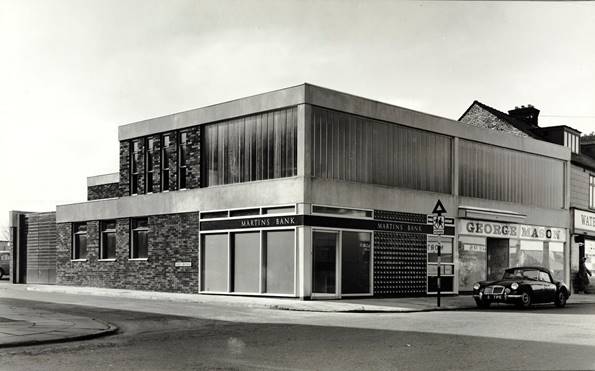 <![endif]>
Branch Images © Barclays Ref 0030-1939
<![if !vml]>

<![endif]>
It would seem that Moreton was always a good place to put a branch of Martins Bank, because it stays open for more than fifty years before finally being victim to the mass cull of bank branches, and scheduled for closure in January 2021. The images below from Barclays' collection of Martins Bank photos provide two views of the interior at Moreton.
<![if !vml]>

<![endif]>
<![if !vml]>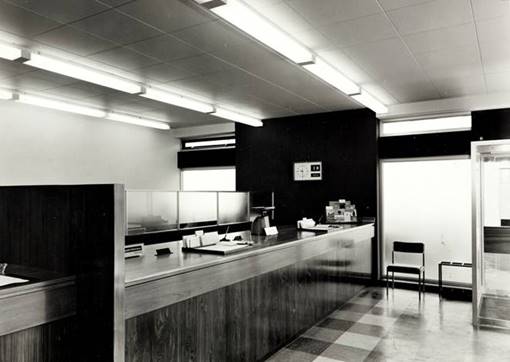 <![endif]>
<![if !vml]>

<![endif]>
Branch Images © Barclays Ref 0030-1939
<![if !vml]>

<![endif]>
<![if !vml]>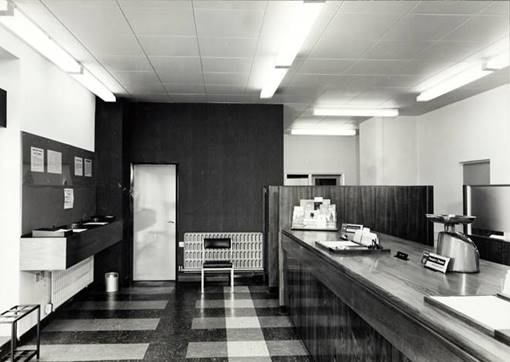 <![endif]>
The advertisment shown here on the right was issued to the local press in the weeks leading up to the opening day, and on Wednesday 22 February 1967 - the day before the Branch opened. The "short hop" series of adverts was one of many to feature Percy the Kangeroo, who it would seem always accompanies his owner on her trips to the Bank…
<![if !vml]>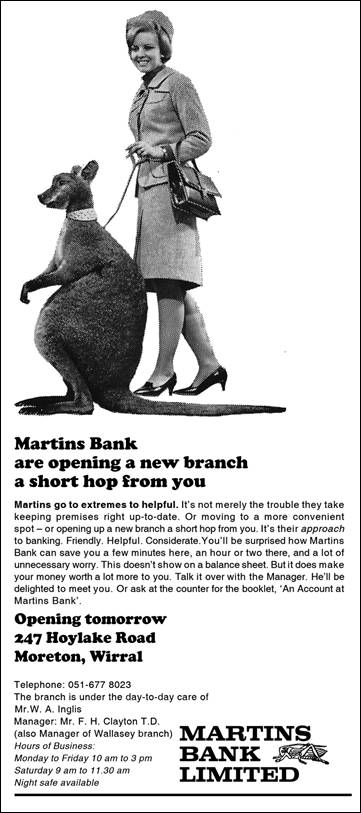 <![endif]>

Image © Martins Bank Archive Collections

Advertisement remastered May 2019

<![if !supportMisalignedColumns]>