<![if !vml]>

<![endif]>
<![if !vml]>

<![endif]>
<![if !vml]>

<![endif]>
At the time of the amalgamation of Martins Bank and the Bank of Liverpool in 1918, the Grasshopper has branches at Kingsway, Bexley Heath, Bromley, Chislehurst, Dartford, Eltham, Sidcup, Sittingbourne, Swanley, Orpington, Mottingham, Bexley, Crayford, and St Mary Cray.
<![if !vml]>

<![endif]>
This is the reason for Martins' strong presence in the Kentish Towns on the outskirts of what we now refer to as Greater London. At this time there is considerable pressure from the Shareholders of Martin's Private Bank to remove altogether the words "Bank of Liverpool" from the name of the newly created Bank.
In service: Before 1918* – 13 February 2015
*The original Crayford Branch was opened in a different building,
the history of which is currently being researched.
<![if !vml]>

<![endif]>
<![if !vml]>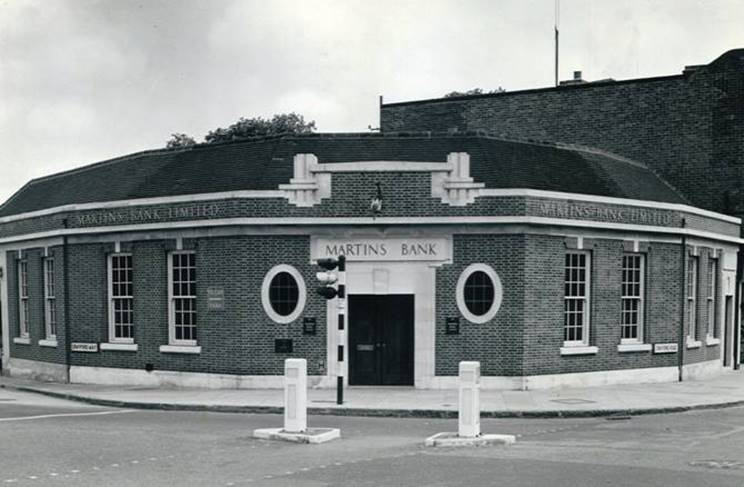 <![endif]>
Image © Barclays Ref 0030/0754
<![if !vml]>

<![endif]>
This is however a matter that will be resisted for further ten years, the Directors of the Lancashire and Yorkshire Bank finally being responsible for summarising the many many constituent banks under the single, simple umbrella of Martins Bank Limited. This is not the original branch building opened by Martin's Private Bank. We are still researching where that original branch stood, when exactly it was opened and when and why it was moved to this one. The newer branch at Crayford is very similar in style to our branches at BIRKENHEAD PRENTON, and SPEKE AND HUNTS CROSS, and all three of them look to us as if they have been constructed from LEGO® bricks!  It was with great sadness that we marked the closure of this historically significant Branch of the Bank, which took place at 12 Noon on Friday 13TH February 2015. Finally to happier times, and we are treated to this rare glimpse into the past, with this scene showing the shop fronts in Crayford Road nearest to the Martins Branch.
<![if !vml]>

<![endif]>
<![if !vml]>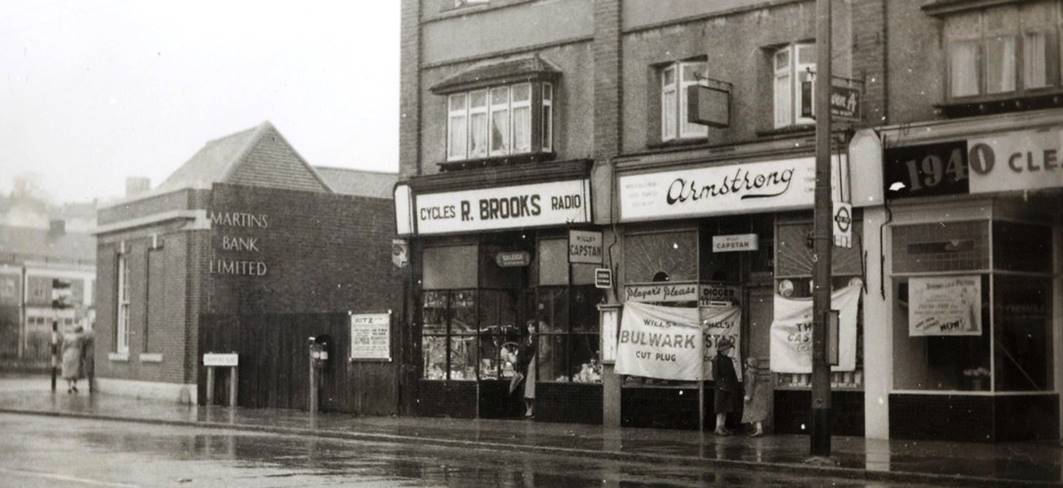 <![endif]>X
Image © Barclays Ref 0030-0754
<![if !vml]>

<![endif]>