<![if !vml]>

<![endif]>
<![if !vml]>

<![endif]>
<![if !vml]>

<![endif]>
The North Eastern Banking Company opens its branch at Amble in 1873, and more than one hundred and forty years later, Barclays closed the doors for last time in November 2017. Inbetween-times, Amble is another of the "A's and B's in Northumberland" – a collection of branches in the county that are visited by Martins Bank Magazine in the Autumn of 1965. Once again, there is only an image of the staff, and a very "short and sweet" piece of writing is the only evidence that a visit to Amble Branch has been made at all! Amble has a modest number of staff, and yet still has to run FOUR sub Branches: Acklington RAF Station, Acklington Auction Mart,  Red Row, and Warkworth. 
<![if !vml]>

<![endif]>
In Service: 9 April 1873 until Friday 3 November 2017
<![if !vml]>

<![endif]>
<![if !vml]>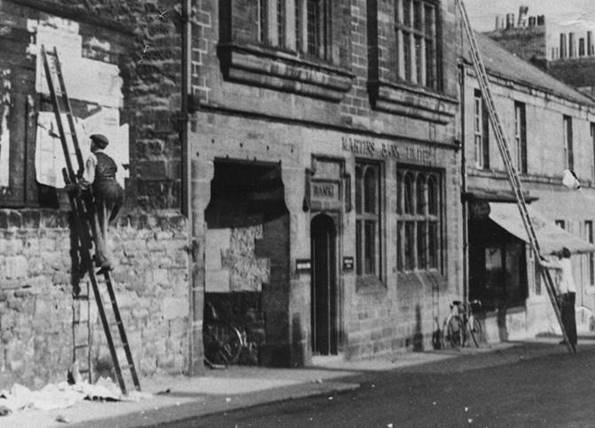 <![endif]>
Image: © 1930 Dr J Waters
<![if !vml]>

<![endif]>
As the merger with Barclays approaches many of Martins Bank's tiniest and oldest sub branches will face closure…
<![if !vml]>

<![endif]>
<![if !vml]>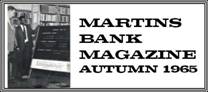 <![endif]>There is a lot of space around everything in Northumberland, and this was noticeable as we gradually followed the coast road northwards to the ancient port of Amble.  Though not quite out of the coalfields, the air of a seaside country town pervades Amble, where farming features in a business which can boast a bit of everything. There is a bronze age burial ground on Amble's Golf Course, a Roman settlement at Gloster Hill, and the Norman Ruins of nearby Warkworth castle: from here onwards we were to become increasingly conscious of castles…
<![if !vml]>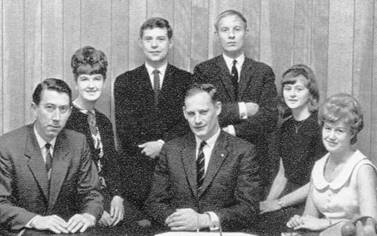 <![endif]>
<![if !vml]>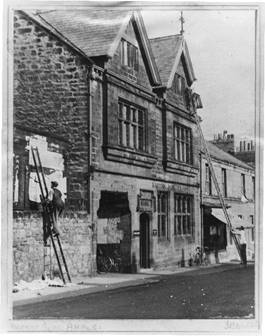 <![endif]>We are indebted to David Kennedy, who got in touch to tell us about his Grandfather, also David Kennedy, who was manager at Amble from 1913 to 1938. He has found for us this lovely image from 1930, which shows the branch, complete with "Bill Stickers" and some local workmen who also have a ladder The image is believed to have been taken by the local GP, and is from a photo print. David told us:
<![if !vml]>

<![endif]>
"I'm attaching a scan of a photo print of Martins Bank in Amble, thought to date from about 1930. The husband of my father's older sister reproduced it 1986, apparently from a print by a Dr Waters. I'm not sure who he was, but think he may have been the family's GP in Warkworth. According to my aunt the bill sticker on the small ladder was a Mr. Coulson; the men on the big ladder Jack Young and? George Beattie, presumably local workmen.  You may be interested to know that my grandfather, David Kennedy, was manager of Amble branch from, I think 1913 until he retired in, I think, 1938. He lived "over the shop" with my grandmother, and my father and his five siblings were all born there as far as I know.
<![if !vml]>

<![endif]>
I also remember my father saying that in an idle moment or two with his penknife he bored a hole through one of the stone windowsills of the flat they lived in above the bank. I wonder if it is still there…  After retirement, my Grandfather moved to nearby Warkworth where he had had a house built."
<![if !vml]>

<![endif]>
<![if !vml]>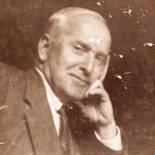 <![endif]>
<![if !vml]>

<![endif]>
Image © 1930
<![if !vml]>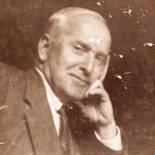 <![endif]>
<![if !vml]>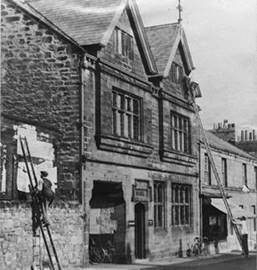 <![endif]>

Image © Barclays Ref 0030-0041

<![if !supportMisalignedColumns]>