From that point on, a clerk in charge will look after things, including self-accounting sub-Branch procedures, under the "watchful eye" of the parent Branch.  It was with great sadness that we reported the closure of this Branch in March 2011.  Our editor fondly remembers visiting this Dalton in Furness Branch four times a year as part of his former duties with Barclays… 
<![if !vml]>

<![endif]>
At the end of 1964, it is time for the Branch Manager, Mr L N Cross to retire, and as ever, Martins Bank Magazine is there for the celebration. When Mr Cross retires as the last Manager, the Branch becomes a self accounting sub to Barrow in Furness, with a Clerk in Charge heading the staff.
<![if !vml]>

<![endif]>
<![if !vml]>

<![endif]>
<![if !vml]>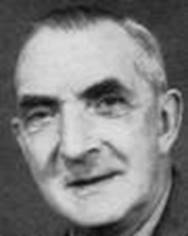 <![endif]><![if !vml]>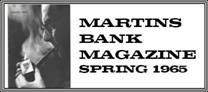 <![endif]>mr cross, Manager of Dalton-in-Furness Branch for the past five years, gave a very enjoyable cocktail party on his retirement in November after nearly 45 years in the Bank's service. Thirty-four former colleagues and staff, representing many of the Branches in which Mr Cross had worked, attended when Mr I. Buchanan (District General Manager) made the presentation of a cheque on behalf of the 67 subscribers. He paid tribute to Mr Cross, remarking on the valuable service he had given to both the Bank and its customers, as well as to several worthy public causes.
<![if !vml]>

<![endif]>
Mr Ion (Manager, Barrow-in-Furness) then reminded Mr Cross of a few hap­penings in their days together at Kendal and spoke very highly of his sterling qualities.  Mr Cross responded in his usual inimitable manner and amused the gathering by comparing the Bank and its staff of the 1920 era with the present day. He said that he would be buying a motor mower and a reading lamp with the subscription money and expressed his sincere thanks to all his friends who had contributed. Entering the service at Kendal in 1920 the whole of his career was spent at Northern Branches apart from a year at Douglas Branch and 3 years with H.M. Forces.
<![if !vml]>

<![endif]>