<![if !vml]>

<![endif]>
<![if !vml]>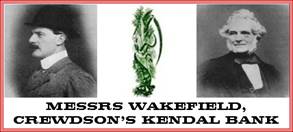 <![endif]>
<![if !vml]>

<![endif]>
Opened in 1868, Kirkby Lonsdale is an original branch of Messrs Wakefield, Crewdson's Kendal Bank, which merges with the Bank of Liverpool in 1893. The building we see here is opened by the Bank of Liverpool in 1898, announced in the local press as follows:
<![if !vml]>

<![endif]>
<![if !vml]>
<![endif]>
Westmorland Gazette 17 September 1898
Image © Northcliffe Media Limited, created courtesy of THE BRITISH LIBRARY BOARD, and reproduced with kind permission of The British Newspaper Archive
<![if !vml]>

<![endif]>
As we can see in the pictures below, Kirkby Lonsdale undergoes expansion, which swallows up the shop next door. The object is, of course, to achieve larger premises that allow for an expansion in business. 
<![if !vml]>

<![endif]>
In Service: 1868 until 25 January 2022
<![if !vml]>

<![endif]>
<![if !vml]>

<![endif]>
<![if !vml]>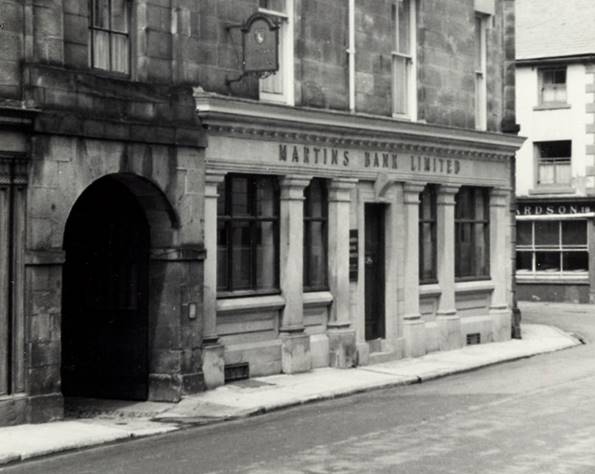 <![endif]>
Branch Images © Barclays Ref 0030-1520
<![if !vml]>

<![endif]>
This is a prudent move, as banking between the mid 1970s and the late 1990s will rely on an enormous quantity of paper transactions and records to the point where staff are constantly boxing up and send off items to be stored in central warehouses.  Having survived the merger with Barclays, Kirkby Lonsdale remained open into the twenty-first century, albeit on much reduced opening hours, and closure was finally announced by Barclays for 25 January 2022. Very little else has changed at this listed building, apart from the addition of a Barclays cash machine in the space of the large leftmost window. Whilst Martins Bank Magazine doesn't pay Kirkby Lonsdale a visit, we have been able to dig out a few short articles concerning members of the staff, which we have reproduced below….

<![if !vml]><![endif]>

Small town expansion…x

<![if !vml]><![endif]>

<![if !vml]><![endif]>

<![if !vml]><![endif]>

Branch Images © Barclays Ref 0030-1520

<![if !vml]><![endif]>

<![if !vml]><![endif]>xA dog's best friend…

<![if !vml]><![endif]>

A lady customer at Kirkby Lonsdale branch announced sadly the loss of her dog – "Is it", asked Mr R Jopson, "a brown and white terrier with rather long legs?" "Yes", replied the lady, hopefully. "If you go down the street to the Green, I think you will find it playing with some other dogs". The lady went to the Green to return later, with her dog and full of gratitude. "All part of the service" blandly explains Mr G A Bateson, our manager…

<![if !vml]><![endif]>

<![if !vml]><![endif]>

<![if !vml]><![endif]>It started at a dance…

<![if !vml]><![endif]>

Hazel Robinson of our Kirkby Lonsdale Branch was chosen to be the first 'Miss Westmorland Young Farmer' at a dance in Whittington in July 1968. She is chairman of Hutton Young Farmers' Club.

<![if !vml]><![endif]>

Unaccustomed as she is…

<![if !vml]><![endif]>

<![if !vml]><![endif]>Hazel Robinson of Kirkby Lonsdale branch, featured in our Autumn 1968 issue as the first 'Miss Westmorland Young Farmer', is in the news. She was one of a team of three representing Hutton Young Farmers' Club which won the final of the Westmorland youth public speaking competitions, held at County Hall, Kendal, on November 20.

<![if !vml]><![endif]>

<![if !supportMisalignedColumns]>
<![endif]>
<![if !vml]>

<![endif]>