<![if !vml]>

<![endif]>
<![if !vml]>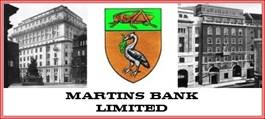 <![endif]>
<![if !vml]>

<![endif]>
Barrowford sub branch moves to Gladstone Terrace from Holmfield View in august 1951.  It survives the merger with Barclays and lasts until 1992.  Barrowford operates as a sub-Branch to Nelson, and is a busy little office, open for sixteen hours each week across the full six-day banking week operating until Saturday closure is implemented in July 1969.
<![if !vml]>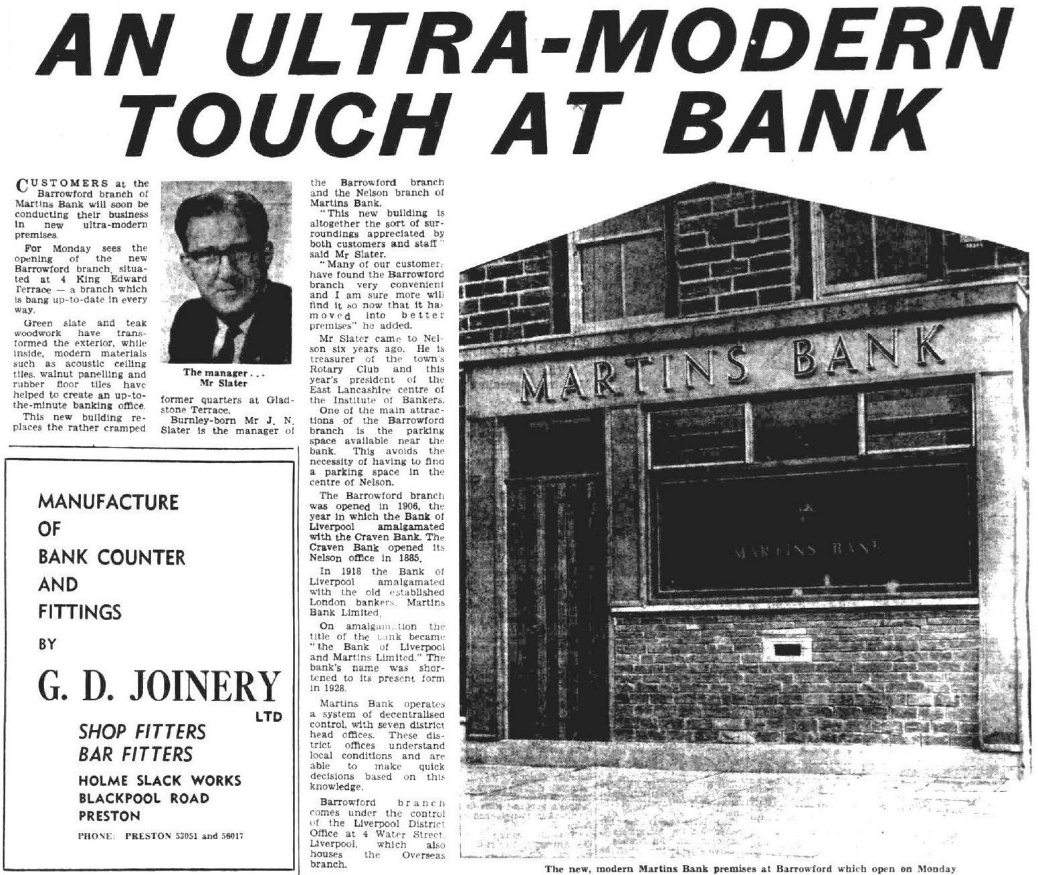 <![endif]>
<![if !vml]>

<![endif]>
<![if !vml]>

<![endif]>
This lovely feature window complements a nice sympathetic design which fits right in on this busy village street.
<![if !vml]>

<![endif]>
In Service: 20 August 1951 until 17 July 1992
<![if !vml]>

<![endif]>
<![if !vml]>

<![endif]>
Image © Barclays Ref 0030-0105
<![if !vml]>

<![endif]>
On the inside, the branch is a somewhat alarming vision of woodgrain that almost hides the door to the interview room.  Much more tasteful is the lovely Martins branded feature window outside, and this begs the question – where is it now?
<![if !vml]>

<![endif]>
<![if !vml]>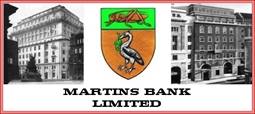 <![endif]>
Image © Barclays Ref 0030-0105
<![if !vml]>

<![endif]>
Image © Barclays Ref 0030-0105