<![if !vml]>

<![endif]>
<![if !vml]>

<![endif]>
<![if !vml]>

<![endif]>
The Mercantile Bank of Lancashire is established in 1890, and operates for only fourteen years before being amalgamated with the much larger Lancashire and Yorkshire Bank, a future source of many Martins and Barclays Branches such as Ashton under Lyne.  The Mercantile Bank marks an important stage on the journey to the modern day Martins Bank, as it has possession of six Branches on the Isle of Man. Martins Bank's Branch at Ashton under Lyne is not visited by Martins Bank Magazine, but they do carry a couple of stories about staff who work there, and these form our feature articles below. In the first we meet Mildred Livesey, who has earned a special role in town of Ashton under Lyne. The second takes us to the retirement party for Mr Henshall, who has managed the branch for around eight of his forty-three years' service with Martins Bank…
<![if !vml]>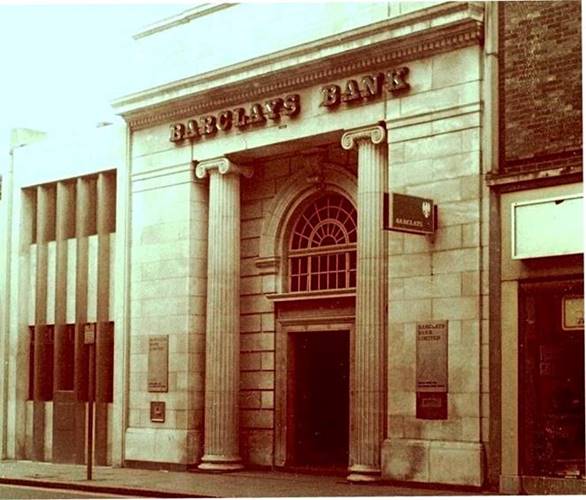 <![endif]>
In Service: Between 1890 and 1904 and 14 September 2019
<![if !vml]>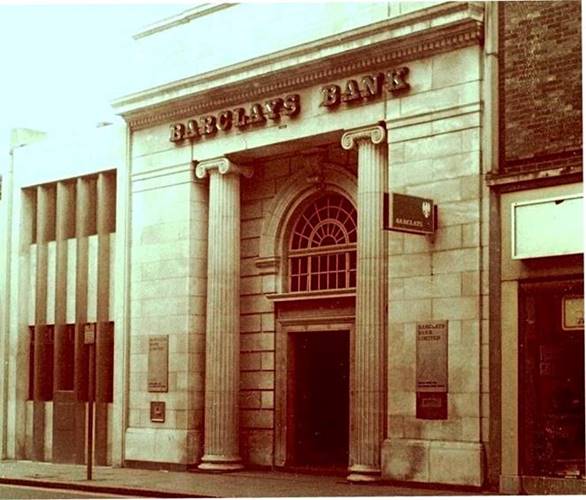 <![endif]>
<![if !vml]>

<![endif]>
Image © Barclays Ref 0030-1065
<![if !vml]>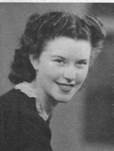 <![endif]><![if !vml]>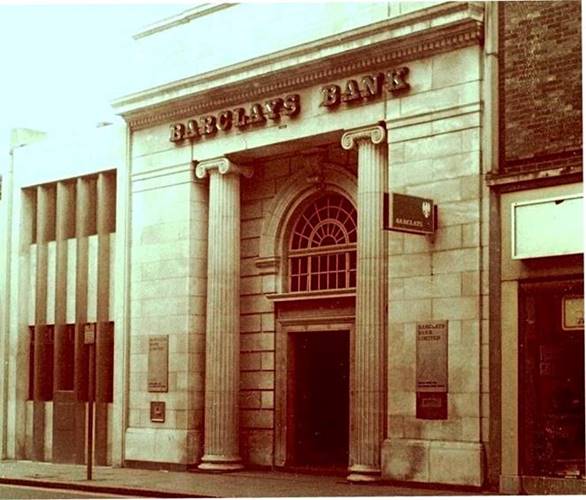 <![endif]>
<![if !vml]>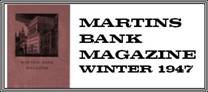 <![endif]>Congratulations to Mildred Livesey, who was chosen to be Centenary Queen of Ashton in September. The ceremony of the crowning was carried out by the Mayoress in front of the Town Hall, the proceedings being followed by a pageant, the main feature of which was the "Black Knight".  After the pageant she attended a civic function in the Town Hall and a Pageant Ball. During the following week she made a short appearance at the local theatre where a cavalcade of local history was enacted. After completing her school career at Ashton-under-Lyne Grammar School she joined our staff at Ashton in December 1943.
<![if !vml]>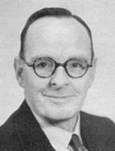 <![endif]>
<![if !vml]>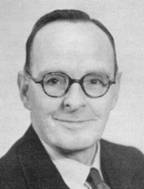 <![endif]><![if !vml]>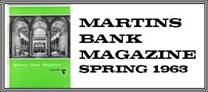 <![endif]>After 43 years' service Mr. F. Henshall (Manager, Ashton-under-Lyne),  retired at the end of November and many past and present colleagues gathered at the Lounge Cafe in Ashton to say farewell. On behalf of the subscribers, Mr. R. Tanner (Manchester District Inspector) made the presentation of a pair of electric garden shears. The formal part of the proceedings was opened by Mr. C. B. Fletcher who welcomed the guests and paid his own tribute to Mr. Henshall. A bouquet was then presented to Mrs. Henshall, whom everyone was delighted to see, by Miss H. Warren. Mr. Tanner thanked Mr. Henshall on behalf of the General Management for his long and valued service and expressed the good wishes of everyone for a very happy retirement. After Mr. Henshall had suitably replied in a speech embellished with one or two spectacular anecdotes, the company settled down to the enjoyment of some excellent refreshments. Mr. Henshall began his career with the Lancashire & Yorkshire Bank in 1919 and served at Manchester City Office, Oldham Street, Ashton, Harpurhey, All Saints, Levenshulme, Portland Street and on the Visiting Inspection staff, before receiving his first signing authority at Stockport in 1947. He was appointed Manager at Broadheath and Timperley in 1952 and Manager at Ashton-under-Lyne in 1956.
<![if !vml]>

<![endif]>