<![if !vml]>

<![endif]>
<![if !vml]>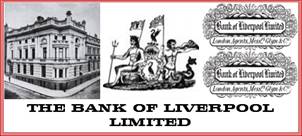 <![endif]>
<![if !vml]>

<![endif]>
Martins Bank's Branch at Liscard, Wallasey, certainly does look as if it is very much at the centre of things in this busy shot from the 1960s. On the inside, the branch seems to be every bit as spacious as it looks from the outside of this beautifully appointed building.  Opened in 1906 by the Bank of Liverpool, Liscard has the characteristic corner aspect, favoured by the Bank of Liverpool, which allows the branch to be in two streets at once! Out of a total of fourteen Martins Bank Branches in this part of the Wirral Peninsula – seven in Birkenhead, seven in Wallasey, Liscard is the only one still open today. 
<![if !vml]>

<![endif]>
In Service: 30 July 1906 until 24 March 2024
<![if !vml]>

<![endif]>
<![if !vml]>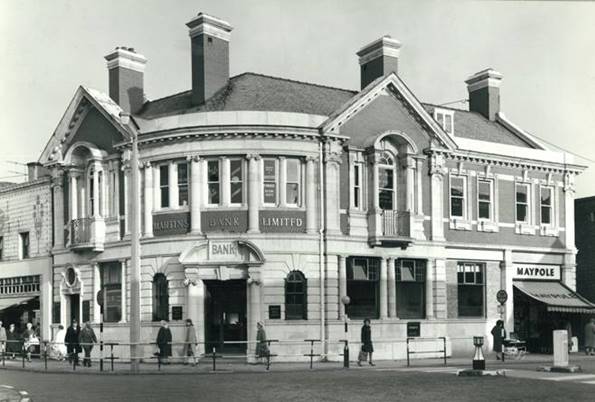 <![endif]>
Branch Images © Barclays Ref 0030-1645
<![if !vml]>

<![endif]>
<![if !vml]>
<![endif]>In 1966 staff are getting ready to say a special farewell to a manager who is so popular, former colleagues are travelling great distances to be at his retirement gathering.  Martins Bank Magazine takes up the story of Fred Snaith's goodbye, in the following article published in the Spring of 1966…
<![if !vml]>

<![endif]>
<![if !vml]>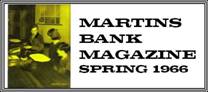 <![endif]>staff from as far as Middlesbrough, and customers, were among the 80 people who met at Liscard branch on November 30 to wish Fred Snaith and his wife a happy retirement. Mr I. Buchanan (Liverpool District General Manager), on behalf of many subscribers, presented a cheque to Mr Snaith and a tea set to Mrs Snaith who also received a bouquet from Miss Watson.  Referring to Mr Snaith's long and varied service in several Districts Mr Buchanan reminded his listeners that Mr Snaith entered at South Shields: he was a North Eastener 'where you either come from or are sent'.
<![if !vml]>

<![endif]>
| | |
| --- | --- |
| <![if !vml]><![endif]> | <![if !vml]><![endif]> |
Images © Barclays Ref 0030-1645
<![if !vml]>

<![endif]>
He crossed the country to the Liverpool District in 1935, working at various branches with a break for four years' war service.
<![if !vml]>

<![endif]>
Three years as Pro Manager at Hanley from 1946 were followed by service in Head Office Inspection Department during which time he visited three quarters of the District's branches.
<![if !vml]>

<![endif]>
Then in 1956 came his appointment as Manager at Walton and five years ago he became Manager at Liscard. He would always be remembered for his golf triumphs, said Mr Buchanan, as he had won the Armstrong Cup twice and the Directors' Challenge Cup.
<![if !vml]>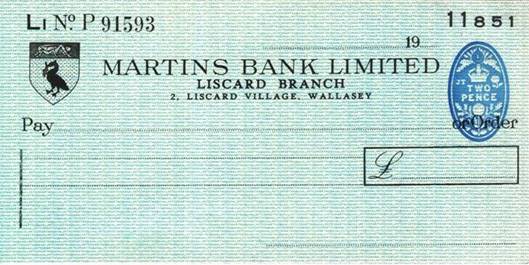 <![endif]>
Image © Martins Bank Archive Collections
Thanking his guests Mr Snaith said that the cheque would be used for golf clubs and that these and his gardening tools would be in regular use. The formalities over, Mr and Mrs Snaith entertained the visitors to a cocktail party.
<![if !vml]>

<![endif]><![if !vml]>

<![endif]>