<![if !vml]>

<![endif]>
<![if !vml]>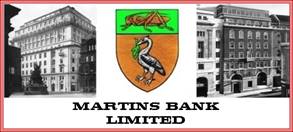 <![endif]>
<![if !vml]>

<![endif]>
<![if !vml]>

<![endif]>From the days of the Bank of Liverpool itself, the opening of temporary premises has enabled business to continue to operate smoothly under a variety of circumstances – a move to a new location perhaps, or the knocking-down and rebuilding of older branches.
<![if !vml]>

<![endif]>
To mark the re-building of Martins Bank's Litherland Branch, for which the Bank makes use of its new pre-fabricated temporary branch, Martins Bank Magazine offers this very short piece in Summer 1969:
<![if !vml]>

<![endif]>
In Service: Summer 1969 until 1971
<![if !vml]>

<![endif]>
<![if !vml]>
<![endif]>
All Images © Barclays Ref 0030-1648
<![if !vml]>

<![endif]>
<![if !vml]>

<![endif]>
<![if !vml]>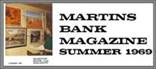 <![endif]>"This specially designed prefabricated office can be dismantled and re-erected wherever temporary premises are needed. At present it is providing a home for Litherland branch while a new, permanent office is being built."
Thanks to Martins' great interest in its own pre-fab branch, a number of photographs are taken for the record, and two of them are shown on this page for the first time.  On our page for LITHERLAND CHURCH ROAD Branch, you can see photographs of the original building, and also the one that takes its place in 1971, in its new life as a Branch of Barclays.
<![if !vml]>

<![endif]>