<![if !vml]>

<![endif]>
<![if !vml]>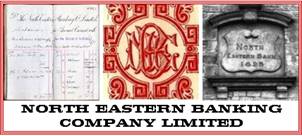 <![endif]>
<![if !vml]>

<![endif]>
If Sea Houses Branch were a car, someone would surely have written "clean me" in the grime by now!  In one of the most beautiful parts of England, Sea Houses sits on the coast of Northumberland, looking North across the sea to the Farne Islands, home to seal colonies and sea birds, an area of outstanding natural beauty. 
<![if !vml]>

<![endif]>
<![if !vml]>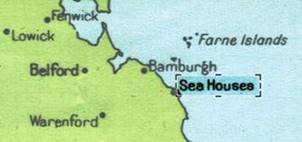 <![endif]>
<![if !vml]>

<![endif]>
In Service: September 1876 until present day – still open as Barclays
<![if !vml]>

<![endif]>
<![if !vml]>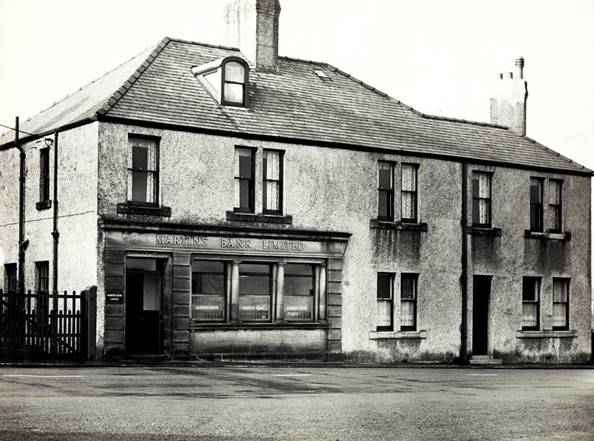 <![endif]>
Image © Barclays Ref: 0030-2577
<![if !vml]>

<![endif]>
<![if !vml]>

<![endif]>
In September 1876, the North Eastern Banking Company opens a branch at Sea Houses, which along with a sub-Branch at Bamburgh is inherited by the Bank of Liverpool in 1914, and progresses to the ownership of Martins Bank in 1928. This image from the 1930s shows Sea Houses branch under a considerable amount of grime.  In the twenty-first century however, the building is much cleaner and still home to Barclays.  In February 1963 Martins Bank's Sea Houses Manager Mr Swanson is about to retire early through ill-health. Note that by this time he has already served forty years – these really are the days of the job for life! and in the feature below, note also the retirement gift his colleagues have clubbed together to buy for him.

<![if !vml]><![endif]>

Image © Martins Bank Archive Collections

The genuine wishes of good health that come with this gift seem incongruous in our health aware twenty-first century.  What an illustration of just how much times have changed…

<![if !vml]><![endif]>

<![if !vml]><![endif]><![if !vml]><![endif]>At the end of February Mr. J. Swanson (Manager, Sea Houses) retired prematurely on the grounds of ill health. Prior to his retirement Mr. Swanson was entertained to lunch in Newcastle by Mr. W. Weatherill (North Eastern District General Manager) who was also present at a cocktail party given by Mr. Swanson at his home to past and present members of the Sea Houses staff.   In making the presentation of an inscribed silver cigarette box on behalf of subscribers, Mr. J. C. Henderson, the second-in-command, expressed regret at Mr. Swanson's early retirement and added the hope that once relieved of business cares his health would speedily improve. After Mr. Swanson had suitably replied, Miss Hope presented a bouquet to Mrs. Swanson. Entering the service of the Bank in 1923 at Amble, Mr. Swanson subsequently served at Newbiggin and Rothbury before his appoint­ment as Manager at Sea Houses in 1951. He spent the years 1941-46 in H.M. Forces.
<![if !vml]>

<![endif]>