<![if !vml]>

<![endif]>
Footballers, golfers, in fact any passing celebrity (and there are plenty in this part of the world) cannot fail to be wowed by the sumptuous wood panelling and the distinguished air that oozes from every inch of this classic banking hall!
<![if !vml]>

<![endif]>
| | |
| --- | --- |
| <![if !vml]><![endif]> | <![if !vml]><![endif]> |
Images © Barclays Ref 0030-2732
<![if !vml]>

<![endif]>
One of the last members of Martins Bank staff to retire before the merger with Barclays, is Mr J H Walker, who by June 1969 has clocked up an amazing forty-SIX years with the bank.  In something of a cricket themed send off, Martins Bank Magazine follows the festivities for us, in its Autumn 1969 edition…
<![if !vml]>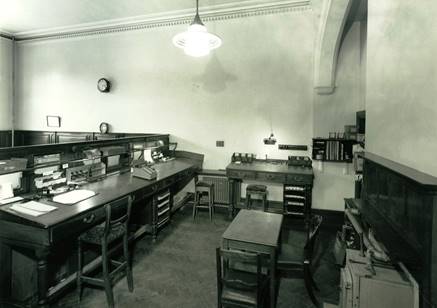 <![endif]>
<![if !vml]>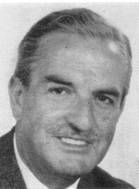 <![endif]><![if !vml]>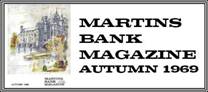 <![endif]>When the stumps were drawn at Birkdale Branch on June 28, Mr J H Walker, the retiring Manager, entertained about fifty of his colleaguesto a buffet at the Southport and Birkdale Cricket Club where he is a dedicated member.  Making the presentation on behalf of the many subscribers, Mr Ian Buchanan remarked that Mr Walker's branches had always been considered an ideal training ground for staff.  Famed too was his early morning philosophising which had become a feature of the branch routine. He was an L&Y man, having joined the Lancashire and Yorkshire bank as long ago as 1923 at Withy Grove and was thyus retiring after foty-six years' service.  He took up his first appointment in 1935 as Clerk in Charge at New Mills and after war service with the R A F returned to the Manchester District.  In 1950 he went to Newport and a year later transferred to the Liverpool District.  He was appointed Manager at Scotland Road in 1957, at Myrtle Street two years later and finally at Birkdale in 1966. In his reply Mr Walker spoke of the excellent spirit of the Liverpool District, and thanked his staff for their loyalty and his second men for their support.  With the cheque he intended to buy a motor mower.  Mrs Walker was presented with a boueuqt by Mrs D Marsh.
<![if !vml]>

<![endif]>