<![if !vml]>

<![endif]>
<![if !vml]>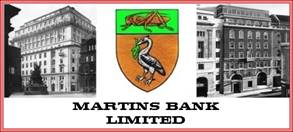 <![endif]>
<![if !vml]>

<![endif]>
<![if !vml]>

<![endif]>Holloway Road is one of the first London Branches to be opened after the creation of the modern day Martins Bank.  A Branch is opened at 65A HOLLOWAY ROAD on 4 March 1929, and remains open until 1940 when it is moved to the premises shown here, at No 405 Holloway Road. The image on the right shows the branch in the days when London trams travelled up and down Holloway Road, on their way to and from Highbury Corner.   The Branch building itself seems almost lost at the foot of the four-storey Drivers & Norris Estate Agents' building.  The image underneath seems to have been taken from a closer perspective in order to try and exclude the tramline pole that is obscuring the name of the Bank. 
<![if !vml]>

<![endif]>
We are delighted that these images have emerged from Barclays' collection, but is it a shame that we still have no interior views of Holloway Road Branch. Early in 1970, just after the merger with Barclays, the Business of the Branch is merged with Barclays' the Branch next door. See ("Then and Now" below).  Under Martins Bank, Holloway Road is a full branch which opens full banking hours across a six day week.  In the short magazine feature below, Holloway Road branch appears to be the subject of a hold-up, but things are not exactly what they seem…
<![if !vml]>

<![endif]>
Hold-up at holloway Road!
<![if !vml]>

<![endif]>
<![if !vml]>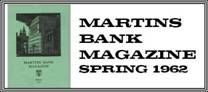 <![endif]>
<![if !vml]>

<![endif]>
<![if !vml]>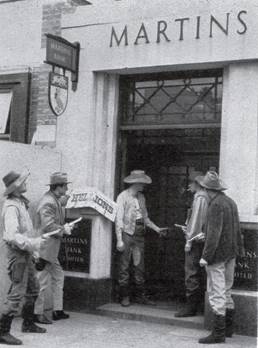 <![endif]>
<![if !vml]>

<![endif]>
In Service: 1940 until 25 August 2022
<![if !vml]>

<![endif]>
<![if !vml]>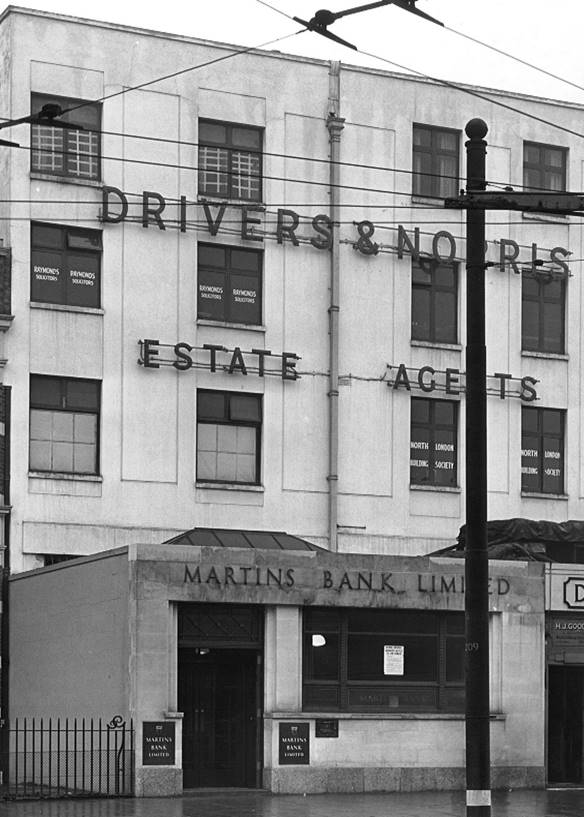 <![endif]>
<![if !vml]>

<![endif]>
Images © Barclays Ref 0030-1333
<![if !vml]>

<![endif]>
<![if !vml]>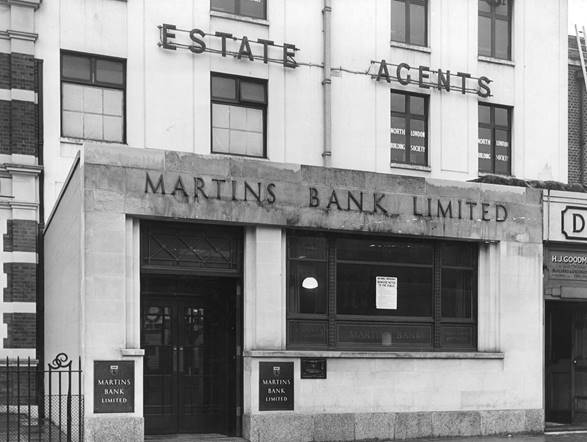 <![endif]>
<![if !vml]>

<![endif]>
A bank raid with a difference - The 'armed bandits' were more intent on catching the attention of the passers-by than on relieving our Holloway Road Branch of its takings, and, as a matter of fact, our staff did not even know of the 'drama' which was enacted outside their door until we sent them a copy of this photograph! The Circuits' Management Association arranged for these five desperadoes to tour London districts where the film "The Hellions" was showing at Odeon and Gaumont theatres, and banks and Post Offices were included in this publicity stunt.
<![if !vml]>

<![endif]>
The Hellions is a western style drama set in South Africa in the early years of the twentieth century. It stars Richard Todd and Marty Wilde amongst others. We don't expect that the stars of the film themselves are taking part in this stunt, and those in the picture will have to remain anonymous, as Martins Bank Magazine doesn't name them…
<![if !vml]>

<![endif]>
<![if !vml]><![endif]>In this contemporary colour photograph from 2011, we can see how Barclays merged its existing branch at 403 Holloway Road, with that of Martins at No 405. Remarkably the estate agent's sign has remained intact for more than fifty years. Our thanks to Robert Montgomery for another in his series of English bank branch photographs…

<![if !vml]><![endif]>

<![if !vml]><![endif]>

Images © Barclays Ref 0030-1333

<![if !vml]><![endif]>

Image © Martins Bank Archive Collections – Robert Montgomery
<![if !vml]>

<![endif]>