<![if !vml]>

<![endif]>
<![if !vml]>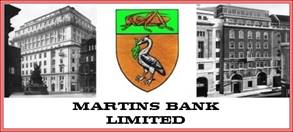 <![endif]>
<![if !vml]>

<![endif]>
<![if !vml]>

<![endif]>In the 1960s the opening hours of some of Martins Bank's smaller Branches and sub-Branches are quite generous compared with those of today. Many, including self-accounting sub branches such as Lytham, offer full opening hours, which includes Saturday mornings. Lytham is one of a number of branches that are scattered along the Fylde Coast, which makes banking with Martins in this area, such a convenient prospect. For more Martins branches that "like to be beside the seaside", why not visit our pages for BLACKPOOL and MORECAMBE branches.
In Service: 1959 until 17 May 2019
<![if !vml]>

<![endif]>
<![if !vml]>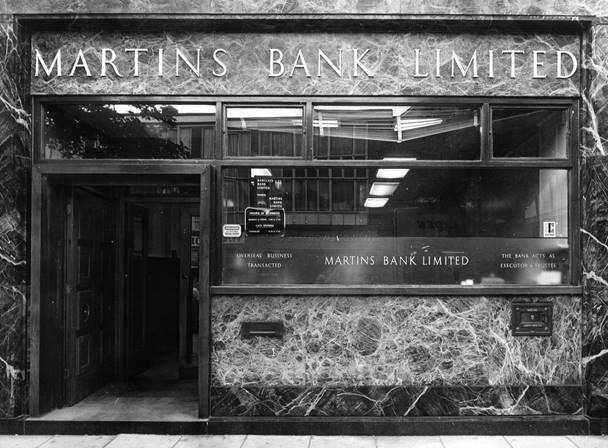 <![endif]>
Branch Images © Barclays Ref: 0030/1769
<![if !vml]>

<![endif]>
In the meantime we will join Martins Bank Mazagine as they visit Lytham early in 1959, not long after the branch opens for business for the first time…
<![if !vml]>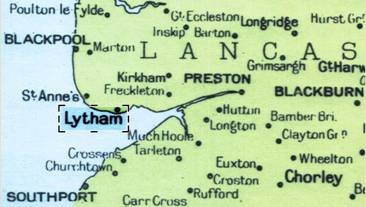 <![endif]><![if !vml]>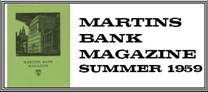 <![endif]>It is some years since we last paid an official visit to any of our branches along the Fylde coast and the occasion of the present visit was to see our new branch at Lytham. The opening of a new branch in Lancashire is quite an event nowadays, as our coverage of the county is fairly comprehensive, but although there has been a good case for opening one in Lytham for twenty years or more, for a number of good reasons (among them a world war) it has not been possible to do so until now. We were sorry not to be able to pay our visit while Mr. C. Spencer, the recently retired Manager at St. Annes branch, was still in harness, for to have a branch at Lytham was one of his dreams and we were glad that the opening took place just before his retirement so that he was able to be its first Manager. Although Lytham is a full book-keeping branch it comes under the control of the Manager of St. Annes branch. We called at St. Annes first to meet the new Manager, Mr. H. S. Mellor, an old friend who, for the past seven years, has been Manchester District Inspector. This branch, which could be made very attractive by contemporary standards, will ultimately have to be stripped of all its present fittings in order to provide for mechanisation. The contrast is all the more striking on going as we did to the new branch, for a wonderful job has been made of the office at Lytham. The photograph published in our last issue of the green marble exterior, with detachable washable fascia lettering, really gives no hint at all of the beauty of the interior fittings and design.
<![if !vml]>

<![endif]>
<![if !vml]><![endif]> Image © Barclays Ref: 0030-1769

<![if !vml]><![endif]> 

Image © Martins Bank Archive Collections
<![if !vml]>

<![endif]>
To have such a branch in a part of the country where the Bank has been so long established is like a breath of fresh air even on the breezy Lancashire coast. The Clerk-in-Charge is Mr. A. Burt Briggs. who knows the coast and its problems well, although he has been in Manchester since 1955.  Prior to the last war he spent several years at St. Annes, and after the war he had nine years at Blackpool. He and his wife are well known in the district and have identified themselves with the local activities in a number of ways. During the war, Mr. Briggs was a prisoner of war of the Japs, in the same camp as our Brigadier Toosey. Mr. R. Williamson is next in command and the gentle sex is represented by Miss D. J. Evans. Mr. Mellor was Sub Manager at St. Annes from 1946 until 1952 and both Mr. Williamson and Miss Evans have had several years at the same branch. With the nucleus of accounts which have naturally been transferred to the new branch the staff feel quite at home in their new surroundings. We were very pleased to meet Mrs. Mellor and to have the pleasure of taking them both to lunch. Before her marriage she was a Nursing Sister and her experiences in the Far East were such as to make one wonder all over again at the resilience and fortitude of the human spirit.
<![if !vml]>

<![endif]>