<![if !vml]>

<![endif]>
Putting all our eggs into two cardboard boxes…
<![if !vml]>

<![endif]>
<![if !vml]>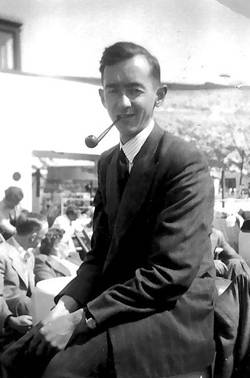 <![endif]><![if !vml]>

<![endif]>I spent the summer of 1952 as a cashier on the cross-channel car ferry, TSS Halladale. (TSS = turbine screw ship). The name Halladale, a river class frigate comes from a river that empties into the sea off the North coast of Scotland. I had volunteered for the job as a means of escaping being 3rd cashier at Bexleyheath branch, which I had not thought appropriate placing for someone who had just struggled through their bank exams. The Halladale was a converted frigate of the "River" class, big enough to accommodate 80 cars inside, plus one coach which was carried in the open on the poop and chained down. This was the first ever dedicated cross channel car ferry; all vehicles were craned on at Dover but the French were ahead of us and you drove off on a ramp at Calais. The vessel was an absolute pig in rough weather, rolling quite alarmingly and completely without today's stabilisers.
x
There were four of us in the team that year: John Davies, Ted Farrell, Mike Harbinson (who had only been in the bank for 6 months) and me. We did a week at a time on the boat, going down to Dover by train on Friday, then doing 7 days on the trot until relieved a week later. We were accommodated in a tiny guesthouse known as "Shalimar". It was in one of the Victorian terraces along the front at Dover and was run by two elderly ladies who had stuck it out there during the war with constant cross-channel shelling from the German guns at Cap Gris Nez. They did us bed and breakfast and we had our main meal of the day in the restaurant on board ship when we were tied up in Calais. 1952 still saw rationing in England, even eggs. Not in France though, and we thought up a useful wheeze. We bought an old bike and two stout cardboard boxes, each taking 24 eggs, between the four of us. Then at lunchtime in Calais we could strap the egg boxes on the carrier and cycle from the dock up to Calais town, buy the eggs and be back on board before the return crossing.
<![if !vml]>

<![endif]>
Life aboard the Cross-Channel Bank
<![if !vml]>

<![endif]>
<![if !vml]>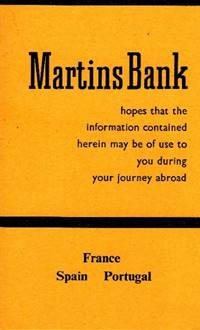 <![endif]>It was Martins' Chief Overseas Branch at 80 Gracechurch Street which ran the operation. In the weeks between duty on the Halladale we cashiers worked in the cashier's department No 80. When it was run by British Mutual, the operation will have been based at their Head Office, Ludgate Circus. The man who had run the thing for British Mutual and who trained me and the rest of the first Martins team was known to us Bunny Morgan. The services offered on board were quite limited. We could sell foreign currency in exchange for sterling notes, or even carefully against a customer's cheque. There was no such thing as a cheque guarantee card in those days, and of course we were subject to the transaction being within the customer's very limited allowance  of £35.00 per annum. This had to be marked in his passport. We could buy foreign currency notes (but not coin), without limit and we could provide foreign currency or sterling against travellers cheques. Calculations had to be done by hand – no calculators in those days. 
<![if !vml]>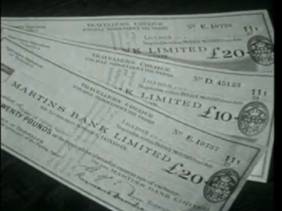 <![endif]>Coping with a seven day shift was no problem - We were all young men and took it in our stride. The ship did only one return trip to Calais per day, sailing about 10.00am, home again by about 5.00pm. The banking service on board was open when outside the three mile limit at both ends. Very occasionally bad weather prevented the ship from sailing in which case, we had a day off. I say one trip per day but for a few weeks in high summer we did two return trips a day and that was quite tiring. I can even remember one day when the weather caused delays (not cancellations), and I had the Bank open after midnight on the way home on the second trip!  To compensate us for working on the Saturdays and Sundays the bank allowed us those days as extra holiday entitlement which is a bit mean, as cash would have been far more acceptable.
x
Unusually for Martins, the service was run by one young bank clerk, not an appointed man, but left quite alone to decide what he could or could not do. Brave of the bank and character forming for the individual. Re-stocking the branch with cash was done by providing the cashier, due to go down to Dover, with whatever sterling or currency was needed on the previous day. He just took it down with him the next day by train. On one occasion I went to Dover on my motorbike and I was told off quite severely when 80 Gracechurch found out later! Surpluses were similarly brought back to town by the cashier who had been relieved.
<![if !vml]>

<![endif]>
The great Rate Fixing Scandal of 1952…
<![if !vml]>

<![endif]>
<![if !vml]>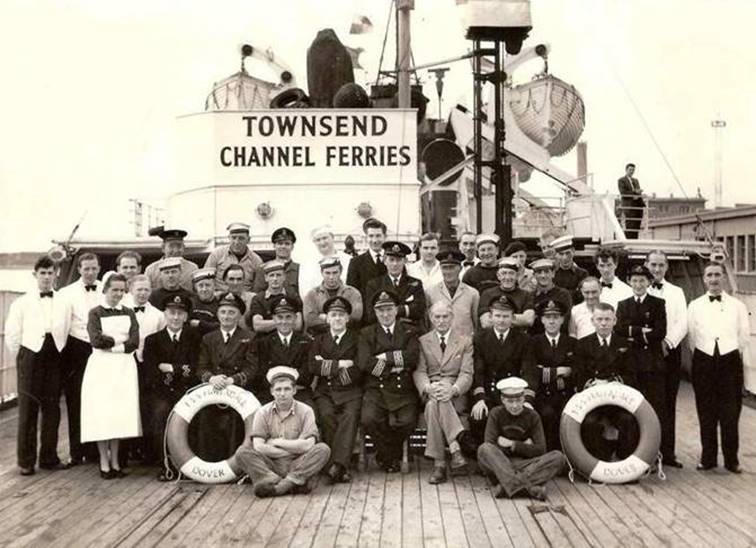 <![endif]>In this photo of the whole crew (taken in October 1956), I might suggest that the Martins man in the photograph may well have been the chap standing on the upper deck to the right of the photo. I am not able to name him. Also, I suspect that the man sitting in the grey suit is Captain Townsend who started the service off. He was actually a captain in the army, not the navy! The captain of the Halladale, seated on Townsend's right is Captain Dawson, known to all the crew as Trotter Dawson, because of the way he walked. A very pleasant man who was still alive when I last heard of him about ten years ago, he was living in retirement near Dover. He had been the number one when I was on the Halladale. At that time the man in charge was a Captain Hume, a tall quite fierce sort of chap.
<![if !vml]>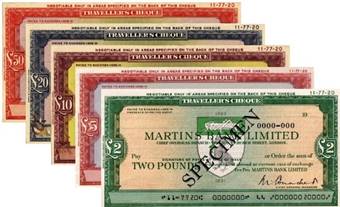 <![endif]>There was an occasion on an outward trip when Captain Hume called me up to his cabin where the men running the British BRM Formula 1 car racing team were with him. Hume offered me a drink and asked what I could do to provide the BRM men (unofficially) with foreign currency to help them represent Great Britain when racing on the continent. I have to admit, under much pressure and being loyally British, I managed £100 worth of French Francs in exchange for sterling. Naughty boy, when the personal allowance was only £35 for the whole year! How could I cover this up in the books? What I had to do was to suppress £100 worth of French Francs I had purchased on a return trip to Dover and replace it with sterling as though it had never happened. Did I make a profit on this piece of jiggery pokery? No, I had sold the Francs to the BRM team at the buying rate for French Francs which I had used when getting them in the first place. Will I be arrested if you print this? I doubt it, but I will take a chance on that and if I am arrested I will turn to Bernie Ecclestone – who knows me as he sold me my first car in 1958 when he was a second hand car salesman in Bexleyheath. I am sure he would applaud my action…
<![if !vml]>

<![endif]>
We feel sure that Sam's skullduggery was wholly in the National interest, and that this particular rate fixing scandal WON'T need a Parliamentary enquiry!  Our thanks once again to Sam for shedding so much light on this pioneering banking service, in the article he wrote for us in 2013. At that time he also provided us with the image of himself on the boat, and the group photograph.  The picture of the TSS Halladale was kindly provided by www.doverferryphotos.co.uk, and the black and white image of Martins Bank's Travellers Cheques by kind permission of The National Archives.  Other images - Martins Bank Archive Collections.
<![if !vml]>

<![endif]>