<![if !vml]>

<![endif]>
<![if !vml]>

<![endif]>
<![if !vml]>

<![endif]>
These handsome premises at Forest Hall are opened in 1905 by the North Eastern Banking Company Limited, some nine years before its amalgamation with the Bank of Liverpool.  By the 1960s, Forest Hall is a self accounting sub-Branch to Martins Bank's Newcastle upon Tyne Gosforth Branch. 
<![if !vml]>

<![endif]>
As well as opening full banking hours across a six day week, it has its own sorting code number and a Clerk In Charge to take local decisions. It also has a sub-Branch of its own, located on the Stephenson Idustrial Estate at  Killingworth.  For our Forest hall feature, we go back to 1964  where it is the turn of  Mr H R Rowland Child to retire from the job of looking after this Branch of the Bank…
<![if !vml]>

<![endif]>
In Service: 1905 until 12 June 2020
<![if !vml]>

<![endif]>
<![if !vml]>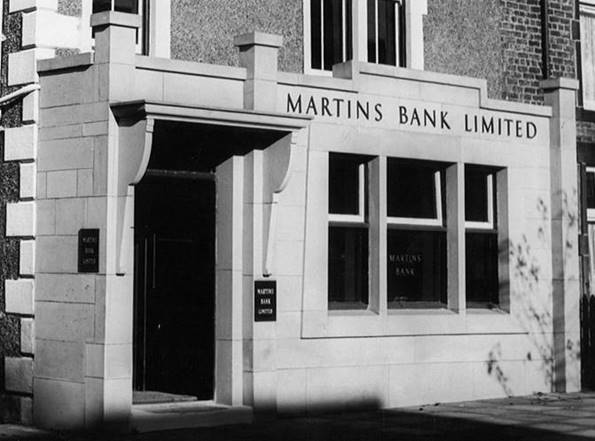 <![endif]>
Image © Barclays Ref 0030-2017
<![if !vml]>

<![endif]>
<![if !vml]>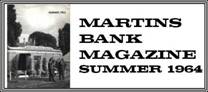 <![endif]><![if !vml]>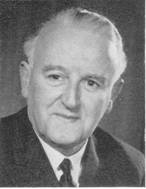 <![endif]>Mr Rowland Child, who began his banking career at Laygate Branch in 1920, retired at the end of April from the office of Clerk-in-Charge at Forest Hall Branch. Apart from 2 years in London District his 44 years' service was spent in the North Eastern District within a few miles of Newcastle upon Tyne; his appointment to Laygate was made in 1959. He is well known in the area for his long interest in Martins Bank Players, both as actor and producer, and in recent years has been a hard-working chairman. 
<![if !vml]>

<![endif]>
<![if !vml]>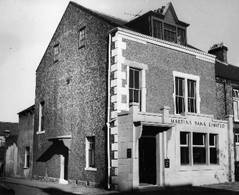 <![endif]>Mr Child said his farewells to his District General Manager over lunch at Grey Street and Mr M. A. Charlton (Pro Staff Manager) attended the farewell party and presentation on the evening of April 30th. The party, which was held in the Restaurant at Grey Street, was attended by a large gathering of both serving and retired colleagues from many parts of the District and even from beyond: Mr G. K. Eaves travelled from Manchester. On behalf of the many contributors Mr W. F. Surtees (Manager, Gosforth) made the presentation of an ornamental mirror, a Canalleto reproduction and a cheque. Mr Child's response was, as ever, neatly given in the masterly style so well known to his friends. We all wish Rowland Child many happy years of retirement in which to pursue his hobbies of walking, reading and general interest in the arts.
<![if !vml]>

<![endif]>