<![if !vml]>

<![endif]>
<![if !vml]>
<![endif]>
<![if !vml]>

<![endif]>
<![if !vml]>

<![endif]>"The Fylde", as this area is known, has its fair share of Martins Bank Branches, covering at one time or another all coastal the places shown on the map between and including Fleetwood and Lytham.  Poulton le Fylde is the youngest of these offices, opening in 1967 as a self accounting sub branch to Blackpool.
<![if !vml]>

<![endif]>
<![if !vml]>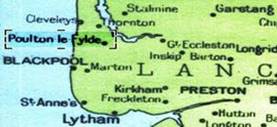 <![endif]>
In Service: 31 July 1967 until 24 May 2019
<![if !vml]>

<![endif]>
<![if !vml]>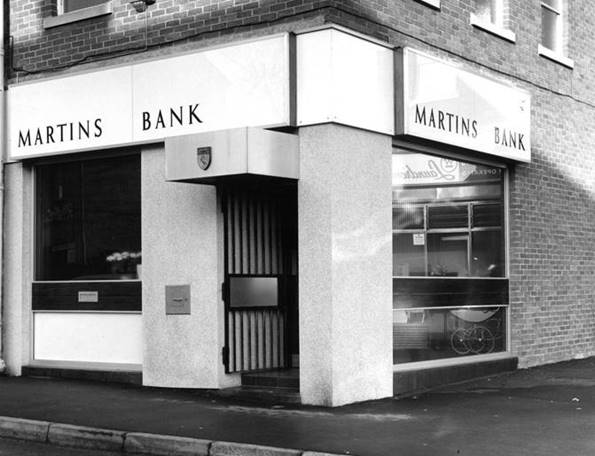 <![endif]>
All Branch Images © 1969 Barclays Ref: 0033-0464
<![if !vml]>

<![endif]>
Long after the end of compulsory National Service, Martins still believes in making its male staff "well-rounded" by selecting them for outward bound courses, a kind of character-building exercise in the great outdoors that many love, and many more fear. This is all part of the vision that the bank has for MALE staff until the time of the merger with Barclays.  You can read more about the "dynamic" career that awaited a man joining Martins Bank in our feature "A CAREER AT MARTINS BANK" where you will discover Peter Jackson, who at 32 is on a high salary and is really going places!   As part of this baptism of fire for young, up and coming managers, Poulton le Fylde staff member Peter Froggatt takes to the great outdoors in the Autumn of 1968…
<![if !vml]>

<![endif]>
The Great Outdoors…
<![if !vml]>

<![endif]>
<![if !vml]>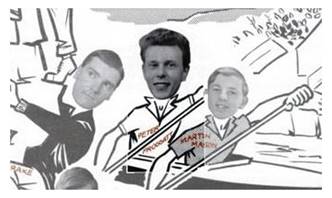 <![endif]><![if !vml]>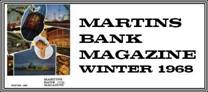 <![endif]>Peter Froggatt of our Poulton-le-Fylde staff was lucky enough to be selected for an outward bound course.  He reflected that it develops one's self reliance, and that he could look back on it with a certain amount of pride. An Outward Bound course presents young people with a chal­lenge; an opportunity to discover themselves through adventure.   The Outward Bound philosophy may be summed up as hardship giving an appreciation of the simpler things of life; revealing hidden capabilities and stimulating self-confidence by overcom­ing difficulties; and seeing the other fellow's point of view through working as a team.  Places at Outward Bound schools are at a premium and only six are allocated to the Bank each year. Selection is made by District Offices from our young men between 17 and 19½ whom it is felt will benefit from the course. Our candidates come mainly from urban backgrounds as, for them, the challenge of the out­door life is so much greater than for their country colleagues.
<![if !vml]>

<![endif]>
<![if !vml]><![endif]>

<![if !vml]><![endif]>

<![if !vml]><![endif]>

<![if !vml]><![endif]>

<![if !vml]><![endif]>
<![if !vml]>

<![endif]>