<![if !vml]>

<![endif]>
<![if !vml]>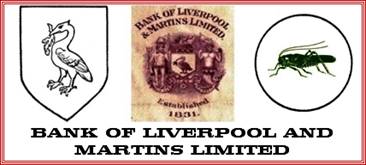 <![endif]>
<![if !vml]>

<![endif]>
1923 is prolific year in the life of the Bank of Liverpool and Martins, which opens a sub branch to Wrecsam, at Overton on Dee in November of that years.  It is one of three sub branches to Wrecsam that open and close between that time and 1975.
<![if !vml]>

<![endif]>
In Service: 13 November 1923 until 1931
<![if !vml]>

<![endif]>
<![if !vml]>

<![endif]>
<![if !vml]>

<![endif]>
<![if !vml]>

<![endif]>
Extracts from the Bank of Liverpool and Martins
Annual Report and Accounts for 1924 – © Barclays
However no more than one of them is open at any one time (if that makes any sense at all) :-Overton on Dee exists from 1923 to 1931, Wrecsam Trading Estate from 1947 to 1957, and Wrecsam Cattle Market from 1959 to 1975.    It is interesting to note the pattern followed by the opening and closing of these sub branches – first of all Overton on Dee closes when Martins is consolidating branches following expenditure on the rebuilding of 68 Lombard Street and the construction of 4 Water Street Liverpool.  Then Wrecsam Trading Estate closes during the second period of consolidation which heralds the Southern expansion of the Bank, and Wrecsam Cattle Market opens AS A RESULT OF the expansion, which actively increases the number of cattle market branches!   We still don't have a full set of details about Overton on Dee, and if you can help with memories, information or images about this or any of Martins Bank's 970+ branches, please do get in touch with us at the usual address gutinfo@btinternet.com .
<![if !vml]>

<![endif]>