<![if !vml]>

<![endif]>
<![if !vml]>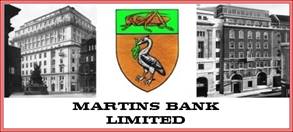 <![endif]>
<![if !vml]>

<![endif]>
<![if !vml]>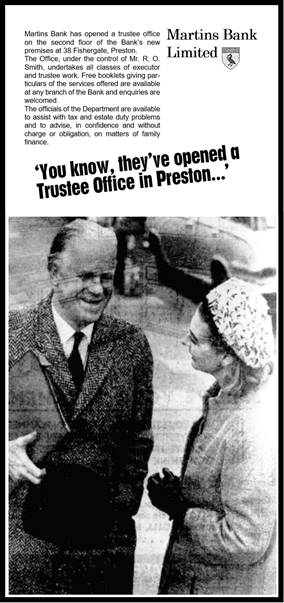 <![endif]>Preston Trustee Department opens in the Summer of 1965 in Martins Bank's newly rebuilt branch at 38 Fishergate.  The Manchester District of the Bank covers a large and quite diverse area of the North West, so it is felt that a second Trustee and Investment Office will help spread the workload.   The new office is also situated roughly in the centre of a line drawn between the Bank's Kendal and Manchester Trustee Departments.
<![if !vml]>

<![endif]>
In Service: 1965 until 21 November 1969
<![if !vml]>

<![endif]>
<![if !vml]>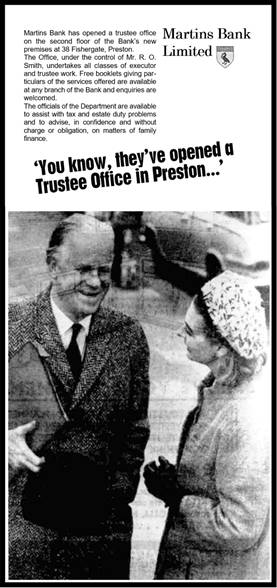 <![endif]>
THE STAFF OF THE NEW PRESTON TRUSTEE DEPARTMENT
Left to Right: Miss A Walker, Mr D J Bradbury, Miss R Crossling, Miss K Fish, Mr F Simpson,
Miss M Hodgson, Miss A Livingstone, and seated Mr R O Smith (Manager)
<![if !vml]>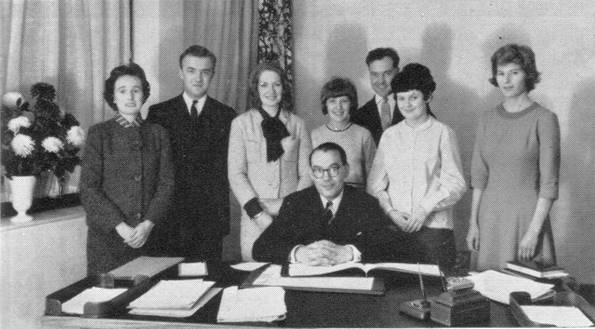 <![endif]>
<![if !vml]>

<![endif]>In 1968 Martins brings together the various regional Trustee, Investment and Income Tax offices, along with other services to create Martins Bank Trust Company Limited. Where the original Preston Trustee Department is concerned, there is currently only a small amount of information available to us – we have some staff records shown above and in the gallery below, and this extract from an article in the Winter 1965 edition of Martins Bank Magazine, which showcases the new building in which the Department is to be housed…
<![if !vml]>
<![endif]>
<![if !vml]>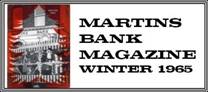 <![endif]>Until last August the staff had spent two cramped and uncomfortable years in temporary premises at 19 Lune Street and it is not surprising that the pleasure and relief of working at last in a modern office was still being reflected three months later in sighs of joy whenever the visitor remarked on some feature of the new branch. An adjoining shop, deep but with a narrow frontage, has provided a machine room parallel with the main office and also an entrance hall, lift and staircase to the new Trustee Department and the tenanted accommoda­tion above. Our new Trustee Office, established on the second floor, is the second in the Manchester District and has an Income Tax section. Its services will cover a very wide area and there is ample room for expansion as the business increases.
<![if !vml]>

<![endif]>