<![if !vml]>

<![endif]>
When you need ready money, you simply cash a cheque, usually at the branch of the bank where you have your account but arrangements can be made for your cheques to be cashed at other branches, too. Then there is the great convenience of being able to pay bills by cheque, or by Bank Giro credits. Regular payments like rent or H.P. instalments can be taken care of by standing orders (sometimes called Bankers' Orders) which save you the trouble of remembering when the payments are due.
<![if !vml]>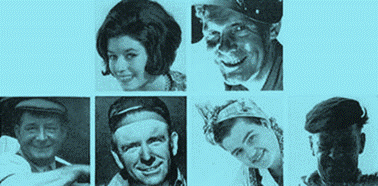 <![endif]>A statement of your account showing all the amounts paid in and drawn out will be sent to you regularly whenever you want it. This way, you always know just where you stand with your money. There are many other services which the Bank can provide. For example. Deposit and Savings Accounts where your surplus money will earn good interest; Travellers' Cheques when you go on holiday at home or abroad—as good as cash but so much safer; safe-keeping of valuables; and advice on Income Tax, to name just a few. Our booklet called 'Everyone needs a Bank Account', explains them in more detail and there are other detailed leaflets on individual services, all of them available free at your local branch of Martins.
Confidential
All your dealings with Martins Bank would be conducted on a confidential basis. Details of your account will not be divulged to anyone - not even a relative, without authority. Why not call in and talk things over soon at your local branch?
<![if !vml]>

<![endif]>
<![if !vml]>

<![endif]>
<![if !vml]>

<![endif]>M
<![if !vml]>

<![endif]>
M