sp3
<![if !vml]>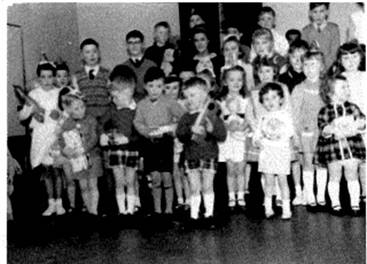 <![endif]>"I have lots of memories about 4 Water Street which is a building I still love I remember my Grandad telling me that the big bronze doors were stolen, I think it was after he retired and someone still there told him about it. It seems that some men dressed as workmen turned up removed the doors and took them away.  There was a spare set of doors which must be the ones currently in use. My Grandad was in the Merchant Navy during the war and had some involvement in transferring the gold in to the vaults at Martins bank. He showed me and my cousins the plaque on the wall and because it was such a familiar story to us I thought everyone knew about it. When they made the TV play about the story I was shocked that people didn't already know.
<![if !vml]>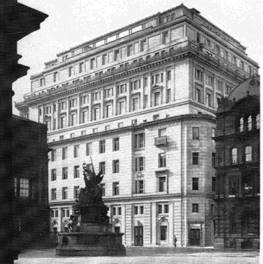 <![endif]>My own memories of Martins bank must go back to 1959. I and some of my cousins used to go to Christmas parties there. We also were on the roof of the bank when Everton won the FA cup in 1966. They paraded through town ending with a balcony reception at the town hall. My Grandad was a lifelong passionate Everton supporter and had waited 33 years to see Everton win that cup again. We were there the next year for Liverpool, how privileged we were.
Many years after he retired my Gran needed the deeds to their house which had been lodged at Martins, following his retirement, by then of course Barclays. The bank told my Gran they couldn't find them. I had a tenuous connection with the insurance department of Barclays bank through my own job and phoned them. I spoke to the PA of the person I had asked for and told her what the issue was. Amazingly she remembered my Grandad and spoke of him with real affection, she must have been very young when he was there because this conversation must have been in the 1980s! She was so lovely, anyway, she found the deeds. Good old Martins Bank, one of their own came through. We felt of course, in line with my Grandad's opinion that Barclays were inferior to Martins!"  
<![if !vml]>

<![endif]>
With grateful thanks for a long career…
Cheryl's Grandad Tommy Parsons retires from the service of the bank on Friday 29TH March 1968, several months before the start of Martins Bank's full merger with Barclays, and he therefore enjoys the whole of his thirty-three year career in the employment of Martins Bank.  Amongst the memories of Tommy in her collection, Cheryl has the following two letters – one inviting staff to a cocktail party at Head Office, the other, a personal reply to Tommy Parsons from Derrick Hanson, Director and General Manager of Martins Bank Trust Company Limited:
<![if !vml]>

<![endif]>
| | |
| --- | --- |
| <![if !vml]><![endif]> | <![if !vml]><![endif]> |
<![if !vml]>

<![endif]>
We can imagine the pride that Tommy must have felt receiving a letter from one of the Bank's senior directors, and seeing his own name and job title printed at the bottom.  It must have been a most treasured souvenir of the job and the workplace that he loved.  Tommy's retirement write up in Martins Bank Magazine reveals a long career, and shows how he is valued not just by the staff of the Bank, but also the many tenants of the offices within 4 Water Street which are let to outside companies and individuals…
<![if !vml]>

<![endif]>
<![if !vml]>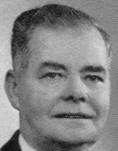 <![endif]><![if !vml]>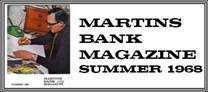 <![endif]>'tommy' Parsons retired at the end of March after completing 33 years' service. He had been head messenger of the Bank at Head Office since 1959 and will be remembered by many who have passed through Head Office for his cheery disposition. He was able to cope with the most unusual requests from finding engagement rings to moving a whole department in the space of a week-end. A collection was made to which many members of the staff and tenants of the Head Office building con­tributed, and with which a portable television was purchased. This was presented to him informally on March 29 by Mr S. Gee, together with a book of names of subscribers. His own messenger staff presented him with a pair of binoculars, to be used for 'bird watching'. After the presentation Mr Parsons entertained his friends and colleagues, past and present, to cocktails.
<![if !vml]>

<![endif]>
The first Head Messenger of the modern day Martins Bank was Mr W J Mantell.  When he retired in September 1948 he was known as Head PORTER, and had a distinguished naval career behind him, as well as his service to the Bank.  He fired the first naval shot of the First World War, sinking a German mine laying cruiser.  Despite being a member of the non-clerical staff, he is given a long retirement write-up in Martins Bank Magazine's Winter 1948 issue…
<![if !vml]>

<![endif]>
<![if !vml]>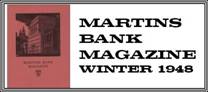 <![endif]><![if !vml]>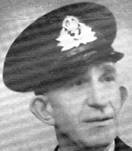 <![endif]>A remarkable tribute was paid by Mr. C. J. Verity to the outstanding character of Mr. W. J. Mantell, the Head Porter, on the occasion of his retirement at the end of September. Referring to Mr Mantell's service of over a quarter of a century with the Royal Navy before entering the Bank Mr. Verity revealed that when he was promoted to the commissioned rank of Gunner during the recent war the Directors subscribed for and presented him with his ceremonial sword as a mark of their esteem. The qualities which are traditional in the Silent Service, a strong sense of duty, responsibility and leader ship, he had brought to the service of Martins Bank and he had set an example of devotion to duty which was unsurpassed. Mr. Verity called upon Mr. Home, as Mr. Mantell's immediate chief, to make the presentation on behalf of subscribers of a canteen of cutlery. The Premises Manager paid a striking tribute to the way in which Mr. Mantell had done his job.
<![if !vml]>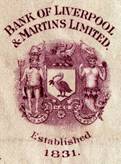 <![endif]>In his reply, Mr. Mantell caused a gust of laughter by confessing that up to the time of his application for the position he had never even heard of the Bank of Liverpool and Martins, as it then was. He said that in the beginning he was charged, along with Mr Home and the late Mr. Robinson, with care of the Head Office building, and he now wished to hand it over to Mr. Home. "It's all yours" was his remark which caused further merriment. Every department in the building was represented by its chief and by various members of the staff—a send-off worthy of a great character. The previous evening a dinner in his honour was given at the Mitre Hotel, attended by members of the Messenger and Maintenance Staff. Mr. Home presided, and during the course of the evening paid a warm tribute to the great job which Mr. Mantell had performed.
In the first world war he had the honour of firing the first naval shot, when as Chief Petty Officer on H.M.S. "Laforey" the German mine-laying Cruiser "Koenigin Luise" was sunk. He was decorated with the D.S.M. for gallantry at the Battle of the Bight, when five German warships were sunk, and was wounded at the Dardanelles when covering the landings at Suvla Bay. In action again with the Harwich Flotilla he was at the Zeebrugge action and was mined outside Dover a little later, afterwards transferring to H.M.S. "Stork".  In the recent war he was a gunnery instructor with H.M.S. "Royal Arthur",  later joining the Fleet Air Arm at Inskip.
<![if !vml]>

<![endif]>
Messengers' Party
In this short article from the Spring 1966 issue of Martins Bank Magazine, we see and hear a little of what had become an established Christmas event for the Messenger Staff at 69 Lombard Street London Branch. The air of incredulity that exudes from the writing seems to be based on the notion that Messenger Staff are some kind of "lower order", and thus how refreshing it is that they can act, sing, and play musical instuments to almost the same "professional stanards" as those in less lowly positions in the bank!
<![if !vml]>

<![endif]>
<![if !vml]>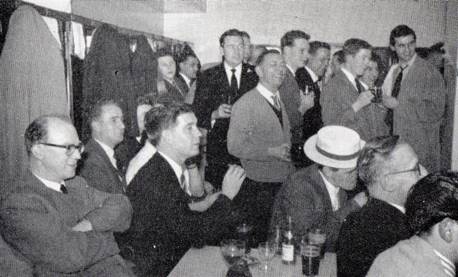 <![endif]><![if !vml]>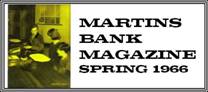 <![endif]>In five years this Christmas entertainment has become part of the life of 68 Lombard Street, both for the messenger staff and for the management who are welcomed as guests. Last December the versatile songs, clowning and dance routines of John Agar and Reg Hutchings reached professional standard supplemented by masterful piano work from Charles Galloway, and Mr A. J. Bannister of the Lombard Street staff who provided the arrangements.
<![if !vml]>

<![endif]>
"Bas" Muller as Sir Harry Lauder produced a highland fling, Tony Bailey joined Reg in a crosstalk act, and the principals concluded with a hilarious sketch. Rehearsals involved reduced lunch hours for three weeks and were held by kind permission of Chief Engineer Carter in his office, while Mr Trigg's room 'on the night' was a litter of props and clothes all provided by the entertainers whose achievements were very much appreciated.
<![if !vml]>

<![endif]>