<![if !vml]>

<![endif]>
Tributes paid…
<![if !vml]>

<![endif]>
<![if !vml]>

<![endif]><![if !vml]>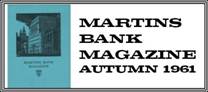 <![endif]>On the occasion of the retirement of Mr A A Rushforth, former Manager of our Carlisle English Street Branch, from the Chairmanship of the East Cumberland Hospital management committee, a post which he has held since its formation in 1948, many tributes were paid to him by various officials of the hospital, and at a presentation ceremony held at the Cumberland Infirmary, Mr Rushforth was given a television set, and a drawing of the Cumberland Infirmary. Mr and Mrs Rushforth are leaving Cumberland to live in the South of England.
<![if !vml]>

<![endif]>
From Abbott Hall Gallery to Kendal Grammar School…
<![if !vml]>

<![endif]>
<![if !vml]>

<![endif]><![if !vml]>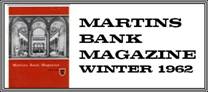 <![endif]>Mr Charles Clark (Manager, Kendal Branch) had the honour of being present at the opening of the Abbott HallArt Gallery by Princess Margaret on 28 September… Mr Clark attentded the Careers Conference in Kendal Town Hall in October, organised by the Ministry of Labour in conjunction with the local Youth Emplyment Committee, as the representative of banking, and spoke to many of the boys and girls who attended, and answered many questions…
<![if !vml]>

<![endif]>
Furness Grasshoppers
<![if !vml]>

<![endif]>
<![if !vml]>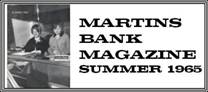 <![endif]>The fourth annual competition for the Ion Tankard was held at Rampside Miniature Golf Course on Tuesday 4 May. The weather was good, and in keen competition Richard Wimpress (Dalton in Furness Branch) won the Ion Tankard with a score of 35 (40 minus a handicap of 5).  William Johnson, (Barrow in Furness Branch) playing off scratch, also achieved a score of 35, but Richard took the tankard on the best performance over the last five holes, William taking second prize.  Ladies first prize was won by Miss Pat Barker (Barrow) with a score of 34 (46-12) and Miss Jean Forrest (Ulverston) won second prize with 35 (47-12). Special prizes were won by Miss Carol Ditchfield and Norman Crellin, both of Barrow Branch.
<![if !vml]>
<![endif]>
<![if !vml]><![endif]>

<![if !vml]><![endif]>

<![if !vml]><![endif]>

<![if !vml]><![endif]>

<![if !vml]><![endif]>

<![if !vml]><![endif]>

<![if !vml]><![endif]>

Mr J M Thornton

Mr W O Davies

Mr Norman Crellin

Mr William Johnson

Mr T Roger Ion

Mr Alan Struthers
<![if !vml]>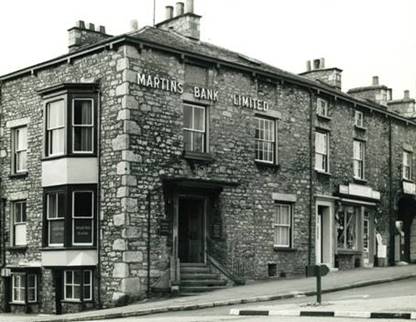 <![endif]>
The visitors' prize was won by Mr Alan Struthers of Skipton Branch and the prize for the tallest competitor from Liverpool whose father once worked at Ulverston Branchwas both donated and won by Mr W L I Brockbank, Mr W O Davies, who very kindly presented the prizes, was also presented with a small cup.  A pea and pie supper followed at the Rose and Crown Gleaston, after which there was an informal get-together when Mr Fred Newby, Messenger at Barrow Branch, sang some songs in his own inimitable manner, and others did their best.  Our thanks go to all who helped to make this a most enjoyable evening.  Mr J M Thornton stood in most ably at short notice for Mr T R Ion who with his wife inaugurated and attended these meetings but was unable to be present owing to his wife's illness. The news of Mrs Ion's death early next morning came as a shock and a shadow, but to  Roger in  his tragic  loss more than 200 letters have clearly demonstrated the sympathy respect and affection of friends young and old.  The Furness Grasshoppers' motto Dum vivimus vivamus (while we live, let us live) is so typical of the Ion outlook that we feel he would be glad for others to know that the meeting on 4 May was tremendous fun and a great success. And so, we believe, would his wife.
<![if !vml]>

<![endif]>
No mean feat! (but perhaps painful ones . . . )
<![if !vml]>

<![endif]>
<![if !vml]>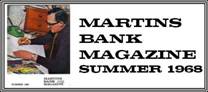 <![endif]>On Sunday 21 April, Wendy Birkbeck and Jacqueline Moore of Ambleside Branch, and Robin Ellis of Coniston Branch, took part in a sponsored walk – twenty-seven miles round Lake Windermere – organised by the Rotary Club of Ambleside. Both Miss Moore and Mr Ellis finished the course – Miss Birkbeck retired after twenty-two miles – which was no mean feat as they started off in a heavy thunderstorm and conditions throughout the day were hot and humid.  The total amount raised by the effort was over £1000.
<![if !vml]>

<![endif]>
We were amazed to find that £1000 raised in 1968 by Jacqueline Moore and Robin Ellis equates to more than £14,700 in today's money, using the official calculation of price and inflation – well done!
<![if !vml]>

<![endif]>
<![if !vml]>

<![endif]>M
<![if !vml]>

<![endif]>