It's a very Black and White World…
<![if !vml]>

<![endif]>It's the height of Martins' independent lavishness, with new and colourful branches being opened all over the country.  The UK is in the grip of World Cup Fever, as the tournament is about to be hosted at Wembley stadium! England swings like a pendulum do (according to the song), you get a whopping 8% on your savings, and it seems just about anything, including swapping your toothpaste carton for a steak knife (yes, REALLY) is possible. Life is just so COLOURFUL – except of course on TV, where the word "multichannel" has also yet to be invented.  Still, as we settle down in front of the box for the evening of Sunday 10 July 1966, the world is our oyster.  A lucky few have BBC2, although we'll have to wait until 1967 for programmes in colour.
<![if !vml]>

<![endif]>
<![if !vml]>

<![endif]>
<![if !vml]>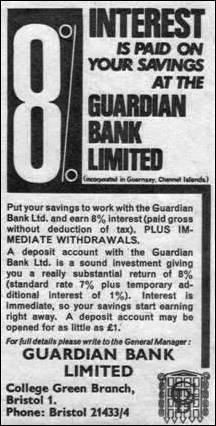 <![endif]>
6.50 Songs of Praise
7.25 Perry Mason
8.15 Billy Cotton's Music Hall
9.00 Thirteen against Fate
10.00 THE NEWS
10.10 The Drinking Party
11.00 World Cup Grandstand
11.45 Meeting point
12.15 Weather & Closedown
7.00 News Review
7.25 Theatre 625
9.00 Life in the animal world
9.40 The Road to the Isles
10.25 Watch the Birdies
10.50 News Summary
10.55 Late Night Line-Up
Children's Television also lacks colour, but one or two programmes try at least to capture the imagination – Southern Television's "Freewheelers" provides an adventure based serial that lasts into the early 1970s.  Blue Peter, which started in 1958, keeps our children busy with washing-up liquid bottles and sticky backed plastic.  A new pretender arrives in the late 1960s, in the form of "Magpie" – (Blue Peter in all but name), but this is a show that is prepared to ask children for MONEY (instead of collecting milk bottle tops) when charity fundraising is in the offing.  There are no computers, no mobile phones, no social networks.  Children actually read BOOKS – "Heidi" is still popular, and "The Famous Five" (first written of in the 1940s by Enid Blyton) are very busy dispensing their own brand of middle-class do-gooding…
<![if !vml]>

<![endif]>
<![if !vml]><![endif]>

Blue Peter - Valerie Singleton

Image © BBC

<![if !vml]><![endif]>

Heidi

Image © polyvore.com

<![if !vml]><![endif]>

Magpie - Tony Bastable

Image © explorebfi.com

<![if !vml]><![endif]>

The Famous Five

Image © dailymail.co.uk
The ITV Regional borders* are, rather oddly, based on the layout of the Regional Electricity Boards, which, along with the cookers and other retail kitchen gadgets sold in their local shops are still NATIONALISED!  Although owned by the Government, our electrical devices bear individual brand names, such as Tricity, GEC,  Bendix and Electra – a complex bureaucracy redolent of communist Eastern Europe - to give the idea of choice.  Teenagers have had the pill since the early 1960s, but NOT using it remains a long term problem, as some doctors apply an almost Victorian view of who should or should NOT be helped by contraception – being married and going to church are two things in a girl's favour, yet  at a time when freedoms of all kinds are being achieved, religion and class work together more than ever before to pry into the lives of others. Homosexuality is illegal for much of the decade, and unmarried mothers can still be locked away in homes for "fallen women".  Watch out!  Your "sins" will come back to haunt you!   Stereo sound is still a geeky hobby, with stereo reproduction equipment only sold to a wealthy minority.  All this, and despite a few aborted attempts, we actually manage to send a man to the moon!  There are waiting lists for mortgages, and to have a telephone in your home.  It's no wonder the youth of the late 1960s are crying out for colourful change!
*The BBC and ITV Regions still cause problems today DESPITE digital systems, with anomalies
such as tens of thousands of people in Norfolk receiving programmes from Leeds!
<![if !vml]>

<![endif]>
<![if !vml]>
<![endif]>M
<![if !vml]>

<![endif]>