Our features below concern the retirement in 1960 of Mr A H Sutcliffe, and, from Martins Bank Magazine's 1966 tour of the Calder Valley, Castleford is amongst those Branches in Martins' Leeds District to be paid a somewhat fleeting visit…
<![if !vml]>

<![endif]>
<![if !vml]>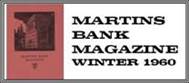 <![endif]><![if !vml]>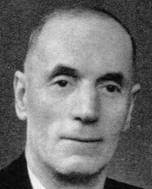 <![endif]>On the occasion of the retirement of Mr A H Sutcliffe after forty-four years' service he entertained the members of his staff to dinner at a local hotel.  Before the dinner there was a short function at which Mr D B W Edwards, a member of the staff at Castleford, made the presentation to Mr and Mrs Sutcliffe on behalf of past and present colleagues of a clock and some sherry glasses.  Subsequent to his retirement, Mr Sutcliffe was enetertained in Leeds by the District General Management. He Entered the Lancashire and Yorkshire Bank in 1916 and from 1923 to 1938 he was at Sowerby Bridge.  In 1938 he was appointed Manager at Wakefield and his appointment as Manager at Castleford came ten years later.
<![if !vml]>

<![endif]>
<![if !vml]>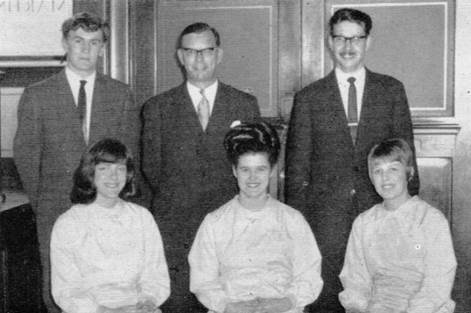 <![endif]><![if !vml]>

<![endif]>The dark enclosure into which we were ushered by Mr Douglas was not the waiting room as we had imagined, but the Manager's room.  The door we had wrongly thought would lead on to that sanctum revealed a broom cupboard.  Outside these claustrophobic confines, we met three delightful girls in pale blue pinafores, who, with the other two men on the staff, manage to cope in surroundings which defy description and about which it would be most unfair to write in detail because, we were assured, "something is being done about it". 
<![if !vml]>

<![endif]>Since 1901 there has been a business in Castleford which is still primarily a one street coal town, but the shops are snapped up by the multiples the minute they become vacant, there is plenty of money about, and a car left standing for an hour acquires a coat of solid grime.  All the roads around are liable to subsidence and just north of the town the Calder ends when it joins the River Aire.  After lunch with Mr Douglas, a cricketer of note and now an ardent league fan, we took a final look at the area.
<![if !vml]>

<![endif]><![if !vml]>

<![endif]>