<![if !vml]>

<![endif]>
<![if !vml]>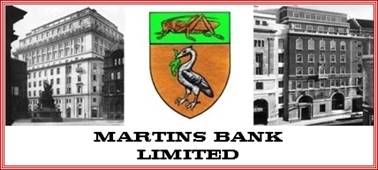 <![endif]>
<![if !vml]>

<![endif]>
Martins Bank has two Trustee and Investment Departments in London – City, and West End.  The latter is based in the same building as Martins Bank's Oxford Circus Branch in regent Street, and the address of West End Trustee and Investment runs inclusively from 251 to 259 Regent Street. Unfortunately a period image of this impressive building has yet to be found, and we are grateful to Martins Colleague Dave Baldwin for taking this contemporary shot for us in 2014.  The West End Trustee Office also includes a separate Income Tax Office, a structure also in place at Trust Company's major offices at Kendal, Liverpool, Manchester and Newcastle upon Tyne.
<![if !vml]>

<![endif]>
The smaller provincial offices operate combined Trustee, Investment and Income Tax Departments.  Martins Bank Magazine leaves it until relatively late to provide a separate feature section for the Trustee Investment and Income Tax Departments.  Consequently there is not much in the way of news we can bring you about many of them.  Below we have a retirement write-up for a member of the West End trustee Staff, but sadly no image of them was published . If you can help with memories and/or images of London West End Trustee Department, please get in touch with us at the usual address: 
<![if !vml]>

<![endif]>
In Service ca. 1930 until 21 November 1969
<![if !vml]>

<![endif]>
<![if !vml]>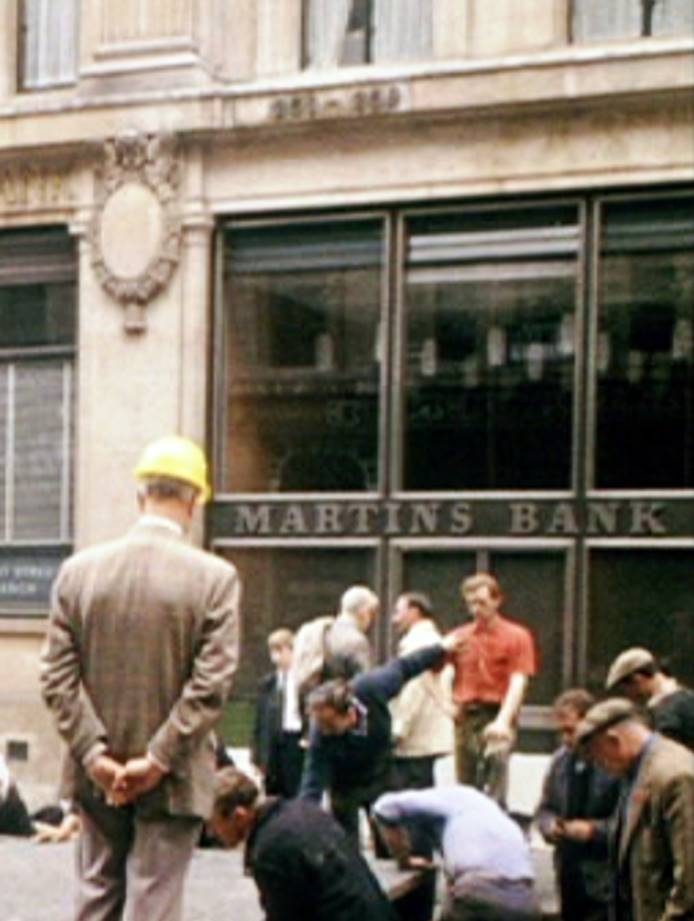 <![endif]>
Image © Martins Bank Archive Collections –  From "The Victoria Line Report No 2 – Down and Along"
British Transport Films, August 1963 Images © BFI National Archive
<![if !vml]>

<![endif]><![if !vml]>

<![endif]>
<![if !vml]>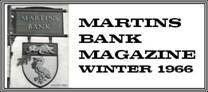 <![endif]>in deference to the wishes of Mr Downs there was no formal presentation at West End Trustee Office in August, but a cheque was handed over by Mr H. E. Roberts (Manager, Eondon (City) Trustee Office) and a bouquet presented to Mrs Downs. Approximately 160 participants gathered together, including Mr and Mrs J. A. Banks who were on holiday in the area, at a party given afterwards at Oxford Circus branch, which was also attended by many Trustee officials from Eondon and other Districts. Mr Downs began his 42 years' service at Eombard Street and worked at Southamp­ton, Bromley and Hanover Square branches. In 1936 he went to London Trustee Depart­ment and was appointed Manager of West End Trustee Department the following year.
<![if !vml]>

<![endif]>