<![if !vml]>

<![endif]>
<![if !vml]>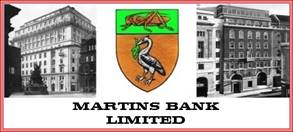 <![endif]>
<![if !vml]>

<![endif]>
<![if !vml]>

<![endif]>The Bank of Liverpool opens the original West Derby Branch at 23 MILL LANE in October 1893. By the early 1930s, increased business creates the need for newer and larger premises, so Martins Bank takes up residence in this splendid "wedding cake"-like Art Deco style building at 39 Mill Lane. Business here remains good for a total of eighty-nine years, until the branch closes for good in March 2022...
<![if !vml]>

<![endif]>
In Service: 1933 until 11 March 2022
<![if !vml]>

<![endif]>
<![if !vml]>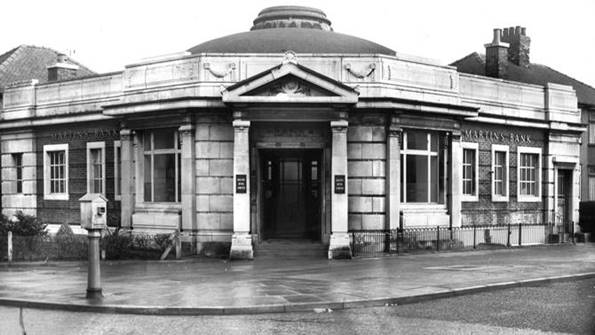 <![endif]>
Image © Barclays Ref 0030/1692
<![if !vml]>

<![endif]>
There are no official visits to West Derby recorded by Martins Bank Magazine, but we have managed to unearth the retirement write-up for Mr J R Calvert, Manager of West Derby from 1933 to 1954.  It is unusual to find such a report without an accompanying picture of the member of staff, but this is one of those occasions. At the time of his retirement Mr Calvert is in poor health, and this may be the reason for not including a photograph…
<![if !vml]>

<![endif]>
<![if !vml]>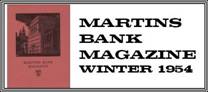 <![endif]>At the end of August, Mr. J. R. Calvert retired after 43 years' service, the last twenty-one of which have been spent as Manager at West Derby branch.   He entered the Bank in 1911 at Central branch, and went to Charing Cross in 1916. From 1917 to 1919 he served with H.M. Forces, afterwards returning to Charing Cross. In 1923 he was transferred to Central branch again and in 1927 he went to Garston as second man.   His appointment as Manager at West Derby came in 1933. At the close of business on August 31st a brief ceremony was held in the branch for the purpose of making him a presentation of a standard lamp on behalf of his colleagues, past and present. Mrs. Calvert, who entertained those present to tea, was presented with a sheaf of gladioli. Mr. Calvert has not enjoyed the best of health latterly and, in sending him the good wishes of all his colleagues at Head Office, we join with them in expressing the hope that, with no business cares to interrupt his hobby of gardening, he will soon be his old self once again and enjoy many happy years of leisure.
<![if !vml]>

<![endif]>