<![if !vml]>

<![endif]>
<![if !vml]>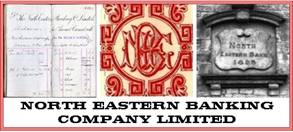 <![endif]>
<![if !vml]>

<![endif]>
How the North East was won…
The way in which banking spreads across Britain can be likened to the trail-blazing of pioneers, as they set up shop in each and every town along the way.  There is almost something of a "Wild-West" feel to this wonderful image from the 1890s!  That County Durham will become saturated with Branches of Martins Bank is due to the many banking amalgamations which eventually will bring the Bank of Liverpool and the North Eastern Banking Company together in 1914.
<![if !vml]>

<![endif]>
<![if !vml]>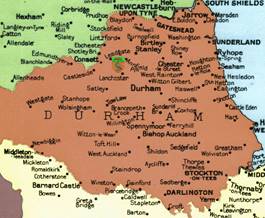 <![endif]>
Image © 1968 Martins Bank and Geographia
<![if !vml]>

<![endif]>
By the time Martins Bank merges with Barclays, the North Eastern District is the most populous, with more than 130 branches from the Scottish borders down to the East Riding of Yorkshire. Annfield Plain Branch is established in 1897 by the North Eastern Banking company, who set up an agency at J R Barrow's Chemist's shop. Seventy years on under Martins Bank, Annfield Plain is a self accounting sub branch to Consett. The branch opens full banking hours across a six day week, and is merged into Barclays in 1969. Annfield Plain remains open for another eighteen years.
<![if !vml]>

<![endif]>
In Service: 1897 until 17 August 1987 
<![if !vml]>

<![endif]>
<![if !vml]>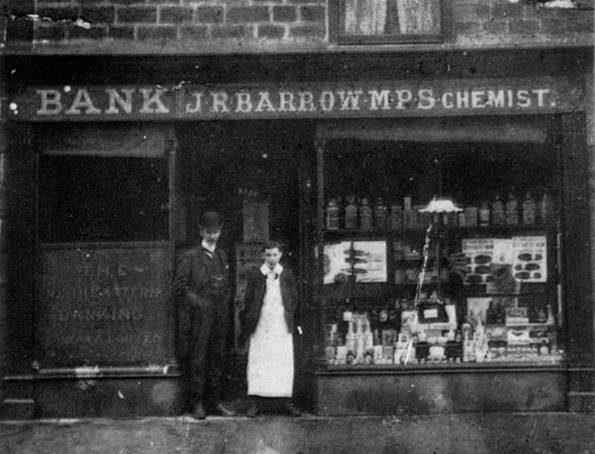 <![endif]>
<![if !vml]>

<![endif]>
J R Barrow's Annfield Plain Agency of the North Eastern Bank, in 1897…
Image – Martins Bank Archive collections
<![if !vml]>

<![endif]>