<![if !vml]>

<![endif]>
<![if !vml]>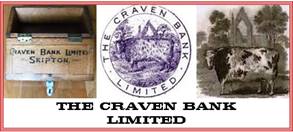 <![endif]>
<![if !vml]>

<![endif]>
The Craven Bank opens a Branch at Nelson in 1880, which serves customers continuously until 7 June 2019.  At the time of the amalgamation of the Bank of Liverpool and Martins with the Lancashire and Yorkshire Bank in 1928, a second office in Manchester Road – at Nos 59 to 65 – is added from the portfolio of Lancashire and Yorkshire Bank Branches. This duplication does however prove to be "one too many" for Martins Bank, who in 1931 takes the decision to close 59 to 65 Manchester Road, less than three years after the amalgamation of the Lancashire and Yorkshire Bank and the Bank of Liverpool and Martins Limited.   Our Nelson feature shines the spotlight on Mr Fred Holgate, who after forty-five years in the Bank retires in 1962 having been Manager of Nelson Branch for fifteen years…
In Service: 1880 until 7 June 2019
<![if !vml]>

<![endif]>
<![if !vml]>
<![endif]>
Image © Barclays Ref 0030-1963
<![if !vml]>

<![endif]>
<![if !vml]>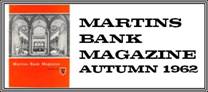 <![endif]>In connection with his retirement after 45 years' service Mr Fred Holgate gave a small party at the Lord Nelson Hotel on July 27th, to which he invited the present staff of Nelson branch together with all those who had worked with him during his fifteen years as Manager at Nelson.   
<![if !vml]>

<![endif]>
<![if !vml]>

<![endif]>Between 50 and 60 people were present. Mr. Ian Buchanan (District General Manager) came from Liverpool to make the presentation on behalf of the subscribers of a pair of binoculars and a set of pipes (smoker's, not bag!). Mr. Cockroft expressed the appreciation of the male members present of Mr. Holgate's kindness and understanding over the years. In his reply Mr. Holgate spoke warmly and appreciatively of the assistance and co-operation he had always received from the staff. Miss Whitaker, the senior lady, made an excellent little speech on behalf of the ladies and presented Mrs. Holgate with a bouquet of carnations. Mr. Holgate entered the Bank in 1917 at Nelson, and spent the first 20 years of his service there. In 1937 he joined the Head Office inspection team and was appointed an Inspector. He became Manager at Nelson in 1947 and has been there ever since, making 35 years in all at the one branch. Incidentally, during the past 57 years there have been only three managers at this branch.
<![if !vml]>

<![endif]>
<![if !vml]>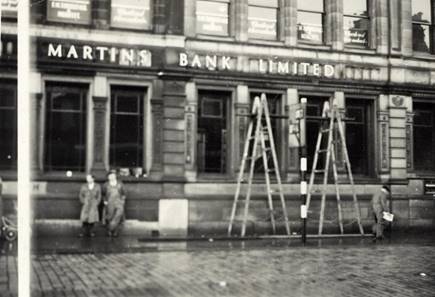 <![endif]>
Image © Barclays Ref 0030-1963
After providing Nelson Branch with a mid-sixties external makeover, the two gentlemen from Pearce Signs Limited take a well-earned breather before the job of taking those long ladders safely down. It looks like they had to do this job in the pouring rain, and despite the age of and damage to this photograph, the Martins name shines through.
<![if !vml]>

<![endif]>
<![if !vml]>

<![endif]><![if !vml]>

<![endif]>