<![if !vml]>

<![endif]>
<![if !vml]>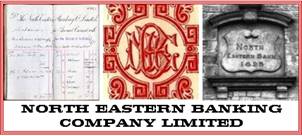 <![endif]>
<![if !vml]>

<![endif]>
In 1960s Yorkshire, you can hardly move for Martins Bank Branches. In particular, that part of Yorkshire that is firmly within the Bank's North Eastern District often sees more than one Branch in a town or City, as well as a myriad of sub branches, many from the days of the North Eastern Banking Company. Today these towns and villages have been subsumed into metrolpolitan areas associated with Tyneside, and their Yorkshire past seems all but forgotten.
<![if !vml]>

<![endif]>
<![if !vml]>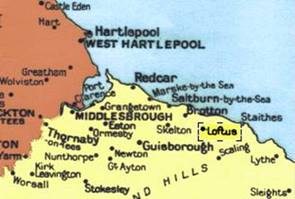 <![endif]>
<![if !vml]>

<![endif]>
In Service: 1874 until Friday 6 October 2017
<![if !vml]>

<![endif]>
<![if !vml]>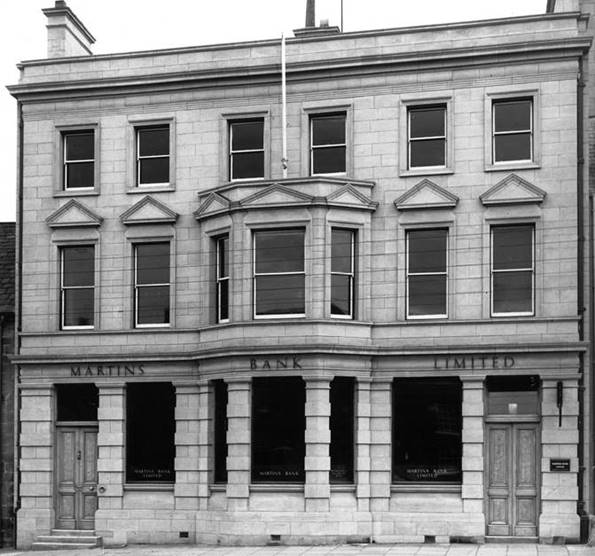 <![endif]>
Image © Barclays Ref: 0030-1718
<![if !vml]>

<![endif]>
<![if !vml]>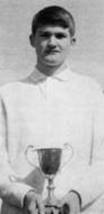 <![endif]>The North Eastern Bank opens its Branch at Loftus in 1874, and it remains open continuously until October 2017, when it is closed as a Branch of Barclays. As a Branch of Martins Bank, Loftus Branch is in charge of three sub-Branches, at BROTTON, CARLIN HOW and SKELTON and in 1968 it is also briefly home to a tennis champion, as Martins Bank Magazine reports…
<![if !vml]>

<![endif]>
<![if !vml]>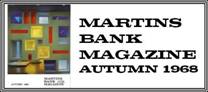 <![endif]>North Eastern District News
Tennis Champion
Michael Jones (Loftus) won the 1968 lawn tennis singles tournament of the North Riding and Teesdale Association of Youth Clubs thereby qualifying together with the North Riding Team to play in the national finals in London on 7 September. As well as representing the North Riding he will also represent the Northern Association of Boys Clubs at the London championships.
<![if !vml]>

<![endif]>