<![if !vml]>
<![endif]>
<![if !vml]>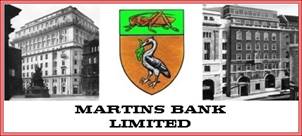 <![endif]>
<![if !vml]>
<![endif]>
<![if !vml]>

<![endif]>The purpose of our map – which is more for illustration than any perceived accuracy – is to point out the North Wales Coastal Branches of Martins Bank. 
<![if !vml]>
<![endif]>
In Service: 26 November 1946 until 1948
<![if !vml]>
<![endif]>
<![if !vml]>

<![endif]>
<![if !vml]>
<![endif]>
Image © Martins Bank Archive Collections
<![if !vml]>
<![endif]>
<![if !vml]>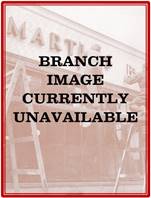 <![endif]>Most of them are still open at the time of the Barclays merger, but one of them is closed more than twenty years beforehand.  In 1946 the Bank decides to open a sub branch at Tal-y-Bont, not too far from Bangor, but perhaps testing the water well before opening a large branch there.  Tal-y-Bont is to be a sub branch to LLANDUDNO, which lies about twenty-three miles further up the coast.  Less than two years after being opened, Tal-y-Bont is closed, and another sub branch to Llandudno is opened at DOLGARROG – this could well be a commercial decision, based on the likelihood of the business generated for the bank being better in one location that in the other.   A similar arrangement occurs earlier in the Bank's history in the South East of England when SHOREHAM (Kent) is closed in favour of opening at OTFORD.   We have no image of Tal-y-Bont branch, and if you can help with images and/or information about this or any of Martins Bank's 930+ Branch Buildings, please do get in touch with us at the usual address martinsbankarchive@btinternet.com.
<![if !vml]>

<![endif]>