<![if !vml]>

<![endif]>
<![if !vml]>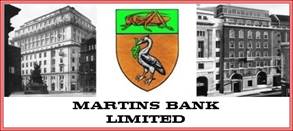 <![endif]>
<![if !vml]>

<![endif]>
A tale of two Branches…
<![if !vml]>

<![endif]>
<![if !vml]>

<![endif]>What will probably stand both as Martins Bank's youngest and shortest-lived branch, is located at Church Lane Eaton, Norwich.  Having been purpose-built from scratch, the branch has done much to build the business of Bank in Norwich – both in its first incarnation as a temporary mobile banking unit, and now as a shiny new building that will only have the name of Martins over the door for 207 days.  For as long as it lasts, Eaton becomes Martins' FOURTH branch in Norwich, the heartland of its former rival, Barclays…
<![if !vml]>

<![endif]>
In Service: Monday 10 Jun 1968 until Friday 9 November 2018
<![if !vml]>

<![endif]>
<![if !vml]>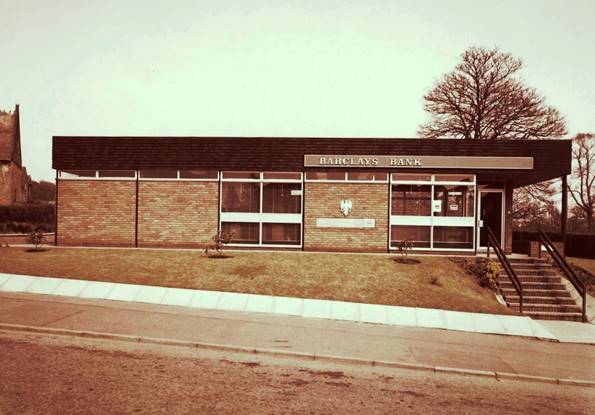 <![endif]>
Image © Barclays Ref 0030-0908
<![if !vml]>

<![endif]>
In modern times, with social networking, and facts and figures available from a multitude of sources, it is easy to forget the vital role newspapers still play in making a permanent record of our social history.  We were therefore thrilled to find that the events at Eaton in 1968/9 were followed closely by East Anglia's premier newspaper, the Eastern Daily Press.  Our friends there have generously provided details and pictures from two stories written at the time, and allowed us to reproduce them below…
<![if !vml]>

<![endif]>
<![if !vml]><![endif]>

Friday 7th June 1968

<![if !vml]><![endif]>

Mobile Bank for Eaton

<![if !vml]><![endif]>

MARTINS BANK are opening a mobile bank unit in church Lane Eaton on Monday, and it will continue in business until the end of the year, when a permanent office will have been constructed on the site.  The mobile unit moved in yesterday. The unit, contained within a 35-foot-long six-ton caravan which travelled from Liverpool on Wednesday night will be open during normal business hours. Telephone, water and electricity will all be supplied to the unit, which will be the first bank serving the Eaton-Cringleford area.  "Judging by the interest, it should be very busy" said Mr E B Thorington, the Norwich manager. The unit, which was built by Coventry Caravans of Newport Pagnall, cost £10,000 when purchased about ten years ago, and has mainly been used in the Liverpool area. 

<![if !vml]><![endif]>

One of Martins Bank's MOBILE BRANCH Caravans

<![if !vml]><![endif]>

Image © Martins Bank Archive Collections

It contains both a banking hall and manager's office and, apart from accounting work which will be carried out at the bank's branch in London Street, Norwich, it will operate as a completely normal bank.

<![if !vml]><![endif]>

<![if !vml]><![endif]>

Thursday 22nd May 1969

New Martins Bank branch

at Eaton replaces caravan

<![if !vml]><![endif]>

Directors of Barclays Bank and Mr R D Beaumont, general manager of Martins Bank, were among those present at a reception for the opening of a new sub-branch of Martins Bank in Church Lane, Eaton, Norwich yesterday.  Mr E B Thorington, manager of Martins Bank London Street Norwich, said the new branch came under his control and until it was built they had been using a caravan unit at Eaton. He said "Practically all our business has come since we opened up here in Eaton.  It is used by a lot of our customers in London Street who find it easier for parking".  Mr Thorington thought the site on which the new sub-branch was built was once used by a Methodist chapel.  The builders were W F Pointer & Sons Ltd and the architects Chaplin and Farrant. At the informal opening of the new sub-branch of Martins Bank Church Lane, Eaton yesterday (see images above and below), the manager Mr E B Thorington (right) is seen talking with Mr R Q Gurney (Chairman of Barclays Bank Norwich) and the Vicar of Eaton, Canon R Hurd.

<![if !vml]><![endif]>

Image © E D P / Archant Norfolk 1969

<![if !vml]><![endif]>

Image © E D P / Archant Norfolk 1969

<![if !vml]><![endif]>

Image © E D P / Archant Norfolk 1969
<![if !vml]>

<![endif]>
Mr E B Thorington, (known as Basil) is Manager of Martins Bank's Norwich Branches.  He gave us his memories of the time that Eaton Branch was finished and handed over to his new bosses at Barclays.
<![if !vml]>

<![endif]>
Getting on with the boss…
<![if !vml]>

<![endif]>
<![if !vml]>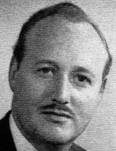 <![endif]>PRENTON, Birkenhead Branch was my first managerial appointment before taking over NORWICH in 1965. The main branch at 59 London St also controlled the Cattle Market, University and Eaton sub-branches, the latter we built in Eaton ahead of all the other Banks and when the building was completed it was handed over to Barclays, much to their delight!  Martins were thin on the ground in East Anglia, John Thorogood at KINGS LYNN and Ken Batten at IPSWICH. We were looked down upon by Barclays but still managed to increase staff numbers from 14 – 22 in 4½ years most of the new business coming from Barclays.  At the Norfolk show it was suggested by a newly arrived Local Director that we should combine our stands which we did.  He came from London and as was the custom, gin and tonics were freely available. Mr Richard Gurney from Norwich paid us a visit and when he saw the alcohol, being a Quaker, he walked straight out. Nevertheless he was very kind to my staff and myself".
Remember to use the Post Code…
Around the same time that Martins is making its final foray into Barclays' heartland of East Anglia, the GPO (General Post Office) is issung the first experimental postal codes in the Norwich area. The post code for the new Branch at Eaton is NOR 53D  a format that is dropped by the time post codes are introduced to the rest of the nation, and changed to the more familiar abbreviation of postal town to a maximum of TWO letters and one number, being followed by one number and two letters to indicate the locality and building.
<![if !vml]>

<![endif]>