<![if !vml]>

<![endif]>
<![if !vml]>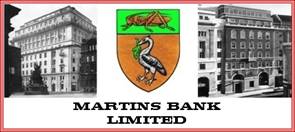 <![endif]>
<![if !vml]>

<![endif]>
<![if !vml]>

<![endif]>This is Martins Bank's Branch at Timperley, decked out with the kind of mock tudor effect that the Bank is particularly fond of, due to the public perception of such buildings being very old. NANTWICH, STRATFORD UPON AVON, SHREWSBURY and SWANSEA are all good examples. 
<![if !vml]>

<![endif]>
Martins Bank Timperley Branch on 2 December 1929, not very long after the amalgamation of the Bank of Liverpool and Martins with the Lancashire and Yorkshire Bank. It is in fact, a bumper year for new Branches of the Bank, as illustrated below (right) which is extracted from the Bank's Annual Report and Accounts for 1929.
<![if !vml]>

<![endif]>
<![if !vml]>

<![endif]>
In Service: Pre 1928 until Friday 4 May 2018
<![if !vml]>

<![endif]>
<![if !vml]>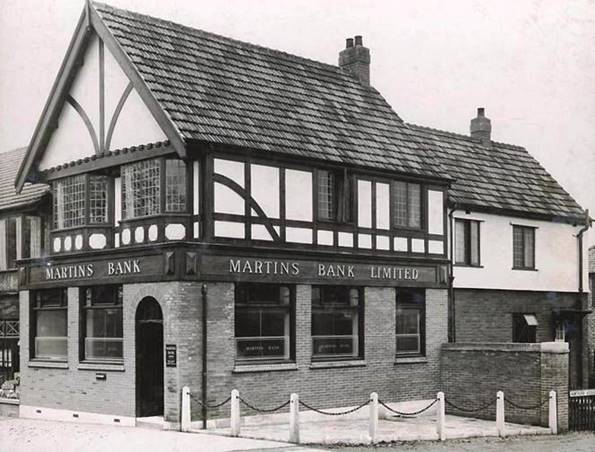 <![endif]>
Image © Barclays Ref 0030-2931
<![if !vml]>

<![endif]>
<![if !vml]><![endif]> 

Hull Daily Mail 9 December 1929

<![if !vml]><![endif]>

Image © Northcliffe Media Limited Image created courtesy

of THE BRITISH LIBRARY BOARD. Image reproduced

with kind permission of The British Newspaper Archive

<![if !vml]><![endif]>

Extracted from Martins Bank's Report and Account for 1929

Image © Barclays

<![if !vml]><![endif]>
<![if !vml]>

<![endif]>
Timperley is a self accounting sub branch to Broadheath until its promotion to full branch status in 1969. At this point Mr Highley, Clerk in Charge of three years, finds himself promoted to Manager.  In our feature, his predecessor Mr Hargreaves is retiring after ten years in charge…
<![if !vml]>

<![endif]>
<![if !vml]>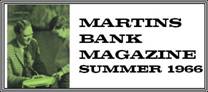 <![endif]><![if !vml]>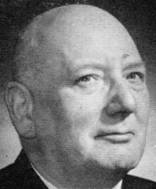 <![endif]>on april 29 twenty-five past and present members of the staff met at Timperley branch to mark Mr Hargreaves' retirement as Clerk-in-Charge. Among those present were Mr F. Tunstall (Manchester District Superintendent of Branches) and Mr Eric Matthews, who retired as Manager of Portland Street branch in 1965. After all had been fortified with food and drink, Mr J. A. Coombes (Manager, Broadheath) made a humorous speech, referring to his pleasure in working with Mr Hargraves over the last ten years.  He then presented him with his colleagues' cheque. Mr Hargraves, in reply, said how much he had enjoyed his years in the Bank, thanked his friends for the gift, and expressed his intention of buying a pedo­meter as he is a very keen walker. A short while before his retirement Mr Hargraves bought a house in Norwich and as Mrs Hargraves had already made the move, she was unfortunately unable to attend the ceremony. Mr Hargraves, who had earlier been entertained to lunch at Spring Gardens by his District General Manager, began his career at Blackburn branch in 1922 and served at many branches in the Manchester District. He received signing authority at Altrincham branch in 1951 and was ap­pointed Clerk-in-Charge at Timperley in 1956. The years 1942-46 were spent in H.M. Forces.
<![if !vml]>

<![endif]>
<![if !vml]><![endif]>

<![if !vml]><![endif]>

<![if !vml]><![endif]>

                        Images © Barclays Ref 0030-2931

<![if !vml]><![endif]>

Under Barclays Timperley had a number of its "period features" covered over, but now, several years after the closure of this building as a bank, that unmistakable mock tudor will continue to fly the flag for Martins Bank – or at least its obesession with "history"…

<![if !vml]><![endif]>

Merger legacy…<![if !vml]><![endif]>

<![if !vml]><![endif]>

"Martins Branch" and the Grasshopper icon feature on the stationery of former Martins Branches from 1970 until the early 1980s.  They are featured mainly on cheques and Bank statements.  This Timperley cheque (whose original details have been disguised) is from the early 1970s and this particular design and layout will define Barclays Cheques until 1982 when the naming of some companies is changed to include the letters "PLC", which also sadly marks the end of the "Martins Branch" stationery.

<![if !vml]><![endif]>

Image © Martins Bank Archive Collection

<![if !supportMisalignedColumns]>
<![endif]>
<![if !vml]>

<![endif]>