<![if !vml]>

<![endif]>
<![if !vml]>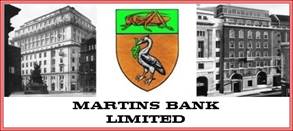 <![endif]>
<![if !vml]>

<![endif]>
<![if !vml]>

<![endif]>
Aylesford Paper Mills, near MAIDSTONE, is a huge industrial site, home to a huge number of workers, and a quite self-contained operation. – So much so in fact, that in 1958 Martins Bank opens a sub branch there for the exclusive use of employees of Albert E Reed and Co Ltd and their associated companies.  Aylesford Mills is typical of the kind of post-war large enterprise that provided a job for life in a family atmosphere. In 1969, at the time of the merger, the sub branch there remains open until 2000, and nowadays the whole site is used for other purposes including TV programme production. 
<![if !vml]>

<![endif]>
In Service: 1958 until 7 April 2000
<![if !vml]>

<![endif]>
<![if !vml]>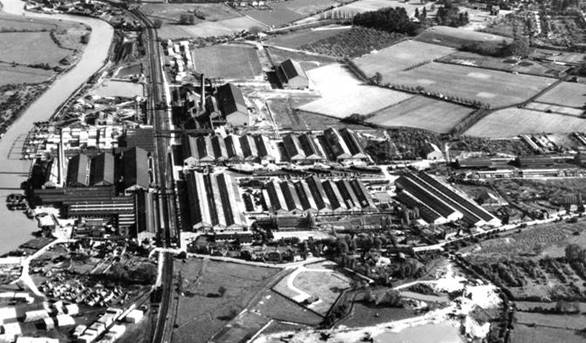 <![endif]>
Image © Aero Pictorial Ltd and successors 1958
<![if !vml]>

<![endif]>
<![if !vml]>

<![endif]>
Image © Barclays 1968
<![if !vml]>

<![endif]>
It is also home to a major newsprint recycling company, maintaining the link with paper production.  Our friends at Barclays tell us that they hold no images of the Aylesford Paper Mills sub-Branch branch, so as ever, we are on the look out for any images that might include a glimpse of the sub branch in action. For now, we have this wonderful shot from the air, produced as a postcard by Aero Pictorial Ltd.  If you can help with images of Aylesford Mills sub-Branch, or have memories of working there or using the employee banking facility, please do get in touch with us at the usual address: martinsbankarchive@btinternet.com.
<![if !vml]>

<![endif]>