<![if !vml]>

<![endif]>
The three-legged Crown Dependency…
<![if !vml]>

<![endif]>
The Latin motto of the Isle of Man is "Quocunque Jeceris Stabit", which translates as "Whichever way you throw it, it will stand".  This actually refers to the shape of the island (somewhat vaguely) representing the "three legs" of Man.
<![if !vml]>

<![endif]>
The motto would itself seem to be quite appropriate for Martins Bank's Isle of Man Branches themselves, given the number of times they have changed hands but remained in service over the years.
<![if !vml]>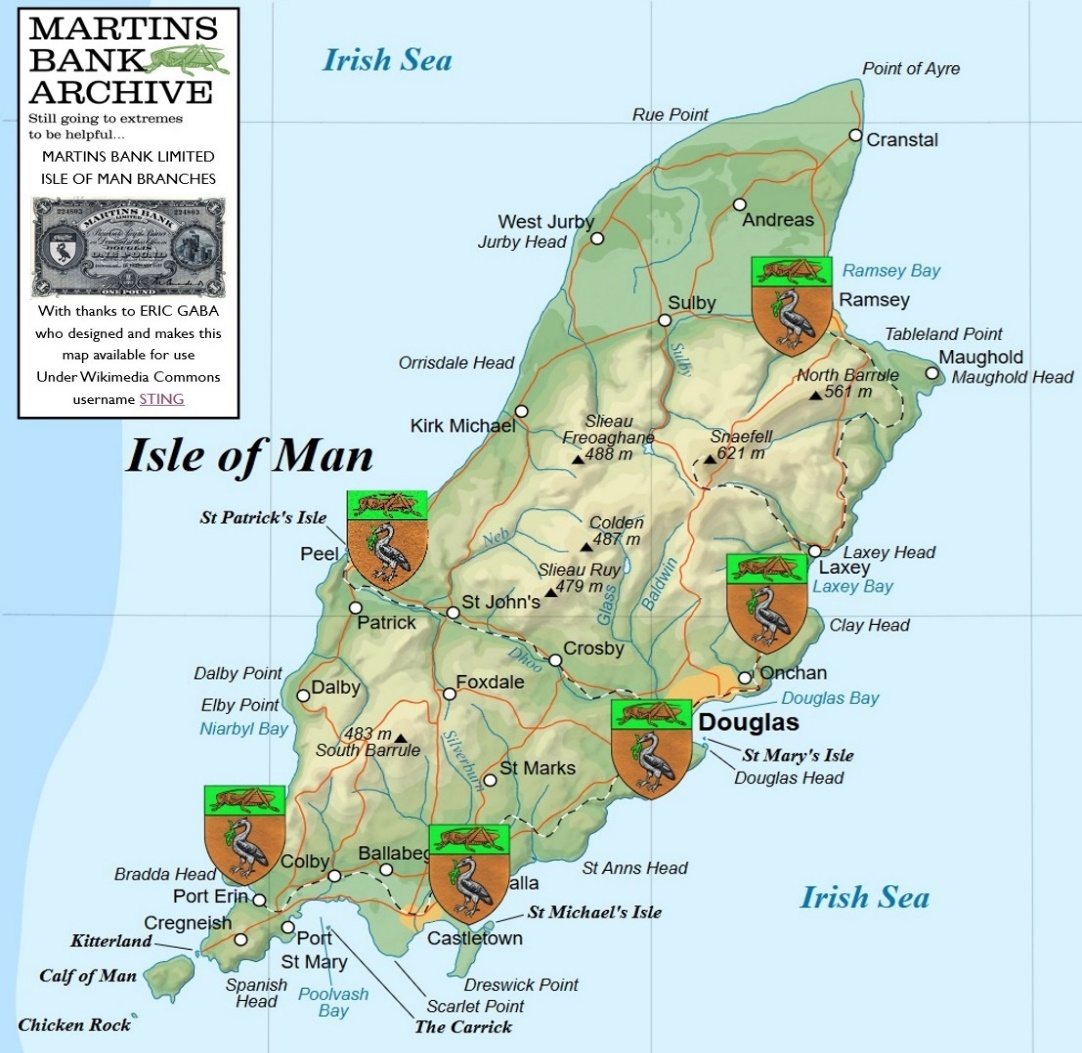 <![endif]>
Today there are branches still operating in Castletown, Douglas and Ramsey, although Douglas and Port Erin have both been moved to new premises, and Port Erin is now closed.  In 1900 the branches of the Manx Bank are acquired by the Mercantile Bank of Lancashire.
<![if !vml]>

<![endif]>
In 1904 the Mercantile Bank is, in its turn, acquired by the Lancashire and Yorkshire Bank. In 1928 the Lancashire and Yorkshire Bank merges with the Bank of Liverpool and Martins, which becomes simply Martins Bank from that point on.  By the end of 1969 – and having spent around seventy years under these varied ownerships – Martins Bank's branches on the Isle of Man transfer to Barclays.