Caroline is a very lucky little girl – she gets to play
with an elephant, earn money and star in Martins'
most iconic advertising campaign!
<![if !vml]>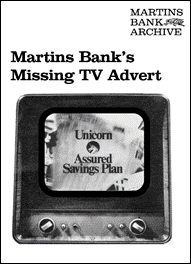 <![endif]>
Mike Ludbrook is there when cameras film
the futuristic computer at Martins Unicorn for the
1968 TV ad that is missing to this day!
<![if !vml]>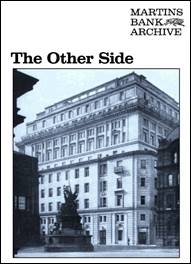 <![endif]>
Chris Barker has a very full career, and becomes
perhaps the only person to work twice for Martins
and twice for Barclays!
<![if !vml]>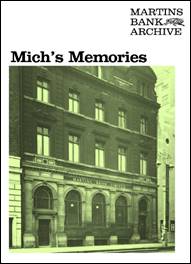 <![endif]>
Anton has a revolutionary idea – "surreptitious
infiltration" - but will it gain him promotion
within Martins Bank?
<![if !vml]>

<![endif]>
Alan Prime's career is spent at chief overseas in
London where he works his way up to stardom from
humble beginnings in the post room…
<![if !vml]>

<![endif]>
Richard "Mich" Michaud provides a rich crop of
memories of his career from new entrant to
seasoned performer…